This post was last updated on December 4th, 2019 at 04:20 pm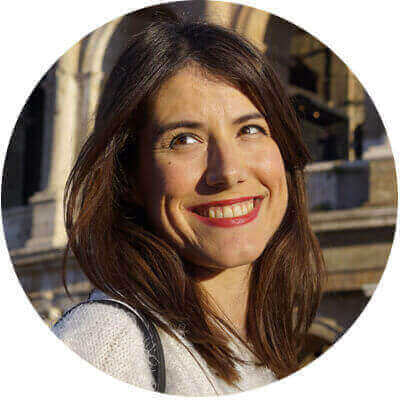 I strongly believe that a travel blog should do 3 things: inform, educate and entertain.
I write and take pictures of places that are truly wonderful. Here, you will not find posts about boring facts or extensive historical information like in some guide books. In this blog, you will find tips about places that will leave you breathless, photos that will inspire you, restaurants that will offer you gastronomic pleasures and hotels that will make your trip unforgettable.
My name is Dina I am a half Greek-half Portuguese girl living in Rome the last 6 years.
Why did I move to  Rome? Well, it just happened! I wasn't "crazy" about Italy, I didn't a speak a word of Italian, I managed to become a fluent Italian speaker just by practicing hard every day. I studied Media and Digital communication and now I am an experienced digital marketing specialist.
Do you want to organize your next adventure or are you looking for inspiration? Then you are in the right place!
I started this blog in Greek on September 2015 and in 2018 I decided to make it bilingual. You can find many articles about Italy but not only: France, Portugal, Bulgaria are some of my favorite destinations.
Follow me on Instagram to see beautiful photos that will make you travel and if you have any questions don't hesitate to email me! myprettytravels@gmail.com
(Visited 1,032 times, 1 visits today)