This post was last updated on January 28th, 2022 at 04:28 pm
Lisbon is one of my favorite cities. I have been there more than 3 times and I could go every month, just to spend my time walking its narrow streets, eating fresh bacalhau and drinking my coffee watching the ocean. If you haven't been yet to Lisbon and you are thinking that is a boring city it's time to change your mind.
WHERE TO STAY IN LISBON 
In the center. The best area, in my opinion, is Baixa. It's in the city center, close to the metro, you can go walking to the major hotels, to the museums, to the squares, you can go out without taking the metro or the taxi and at the same time, it's very quiet.
Prices at Baixa are a little bit high, especially in July and August but believe me it's worth it! Lisbon is famous also for its hostels: they are trendy, stylish, perfect for the under '30s.
Last time I stayed at Hostel4u, a nice Hostel that cost me 80€ and had all the basics: wi-fi, air-conditioning, private bathroom, 24-hour reception, and super polite staff that gave me free maps and some local tips. Here you can find the best hotels in Baixa.
MY TRAVEL GUIDE TO LISBON, PORTUGAL
What is there to see in Lisbon? The list of the things to see and do while in Lisbon, Portugal is pretty huge. Even if you stay up to one week you will discover that there are so many places that are worth visiting.
I am that kind of traveler, that doesn't like to get up early, like at 6 a.m just to have time to explore the city and take one thousand photos. I like taking my time, admiring the city, getting "the vibes", meeting the locals, enjoying the food and creating memories. I don't like to visit the landmarks just for 5 minutes, so I could say "Been there!", so I always search for the most beautiful landmarks and try to visit them, during my precious time of traveling.
If you are like me, here are Lisbon's best things to see and do!
1. Top tourist attraction in Lisbon: Mosteiro dos Jerónimos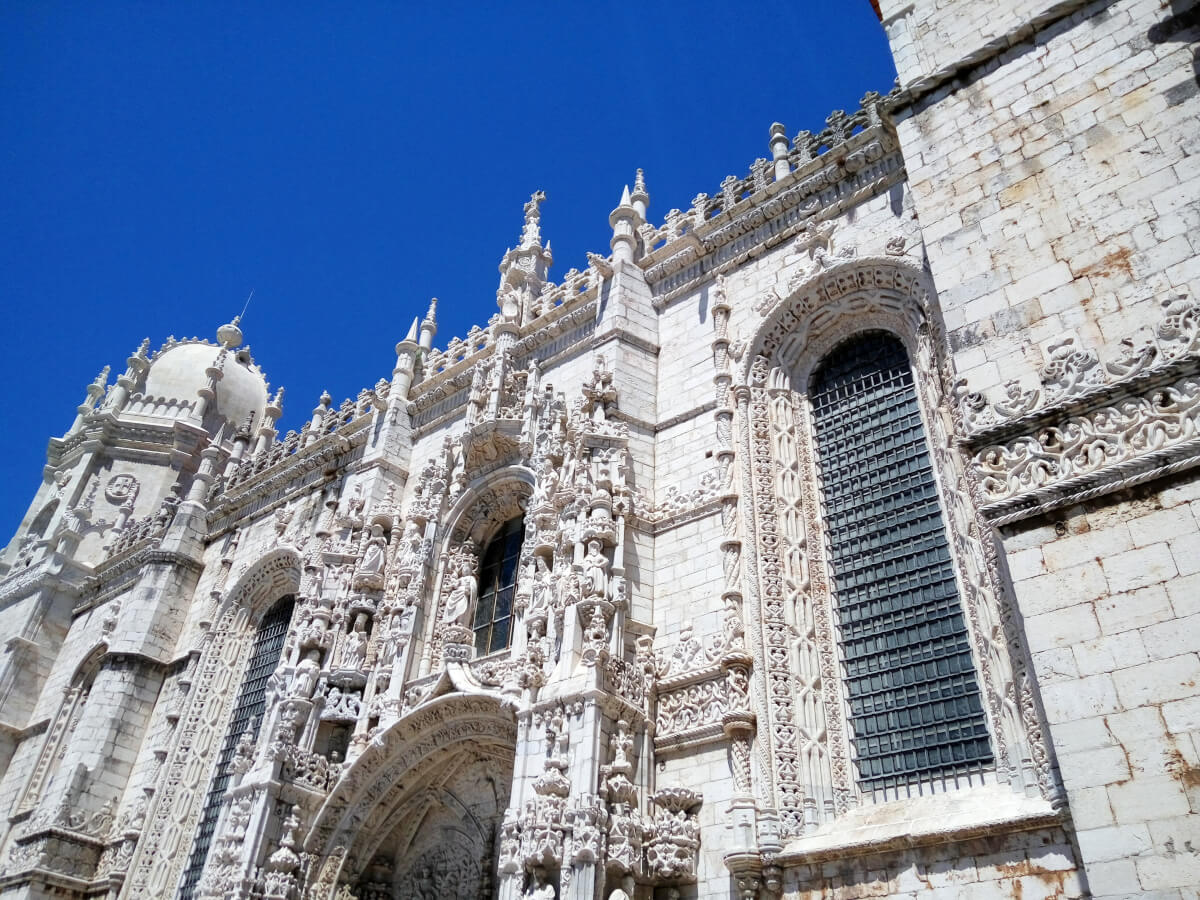 From Lisbon city center you can take the train and head to Belem. There is one of the most beautiful monasteries in the world: Mosteiro dos Jeronimos. And I am not exaggerating: it's so unique that is actually a Unesco World Heritage Site.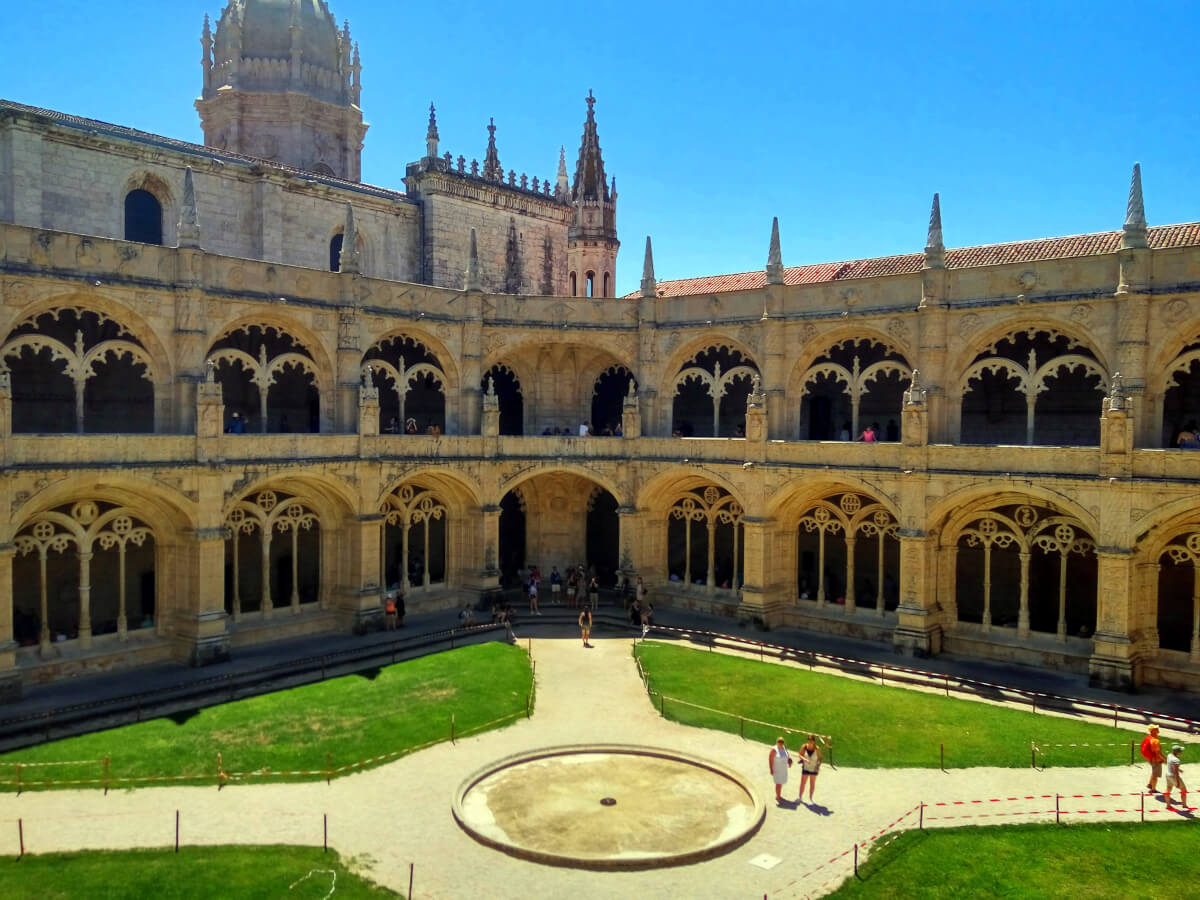 Visit the Monastery but also the beautiful garden: I reassure you that you will feel like you are in Portugal's Golden Age. You can book tickets online for Mosteiro dos Jeronimos for just 10€. Cancelation is free and there is no need to print them. If you are visiting during the high season I highly recommend buying in advance your tickets. Another good option is the Lisbon card that you get also online and offers you not only free public transportation but also access to many of the city's top attractions!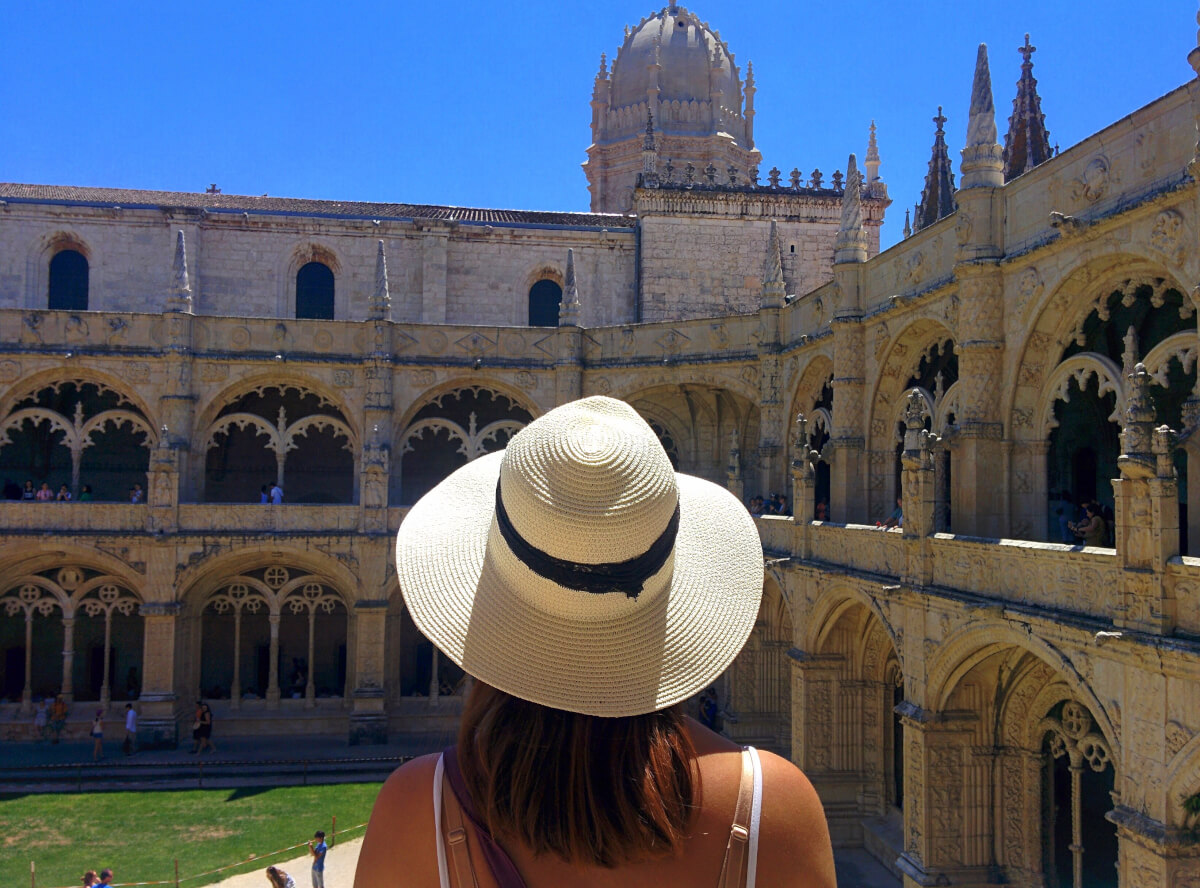 2. The Tower of Belem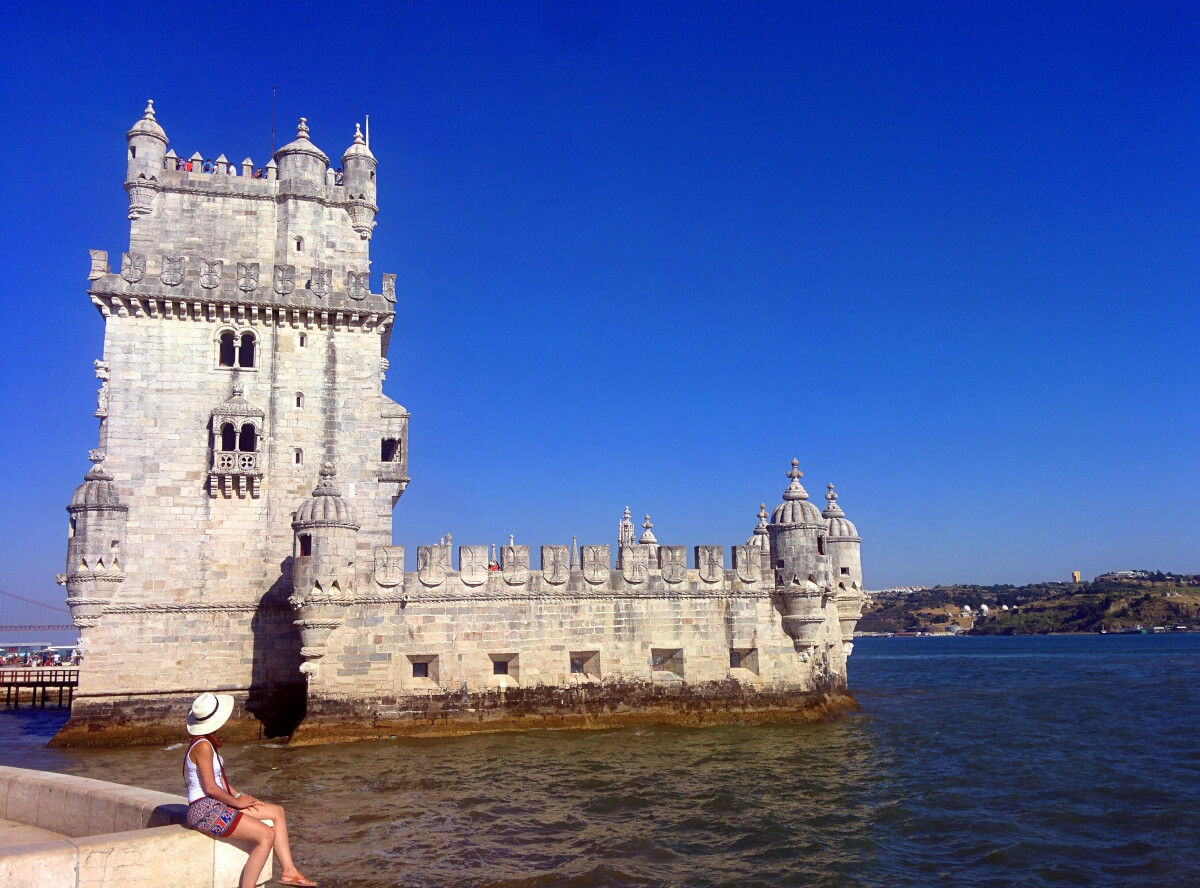 Once you have seen the Mosteiro dos Jeronimos you should head to the tower of Belem, another top-tourist attraction in Lisbon. This tower is a 16th-century fortress and was dedicated to famous Portuguese explorer Vasco Da Gama.
3. Monument to the Discoveries  
If you are still in Belem and you haven't felt yet this feeling, like you have somehow time-traveled, the monument of the Discoveries will do the trick. It's an exact spot where the ships were leaving in order to explore new countries and exchange goods. Where is it? Just 5 minutes walking from Belem Tower!  
4. Castle São Jorge in Lisbon

 
How to get to Lisbon's castle? Just take the famous tram 28 that goes up to the top. I should warn you though: during the summer it gets very crowded in this tram so you better walk to the top or take a taxi.  
5. Parque das Nações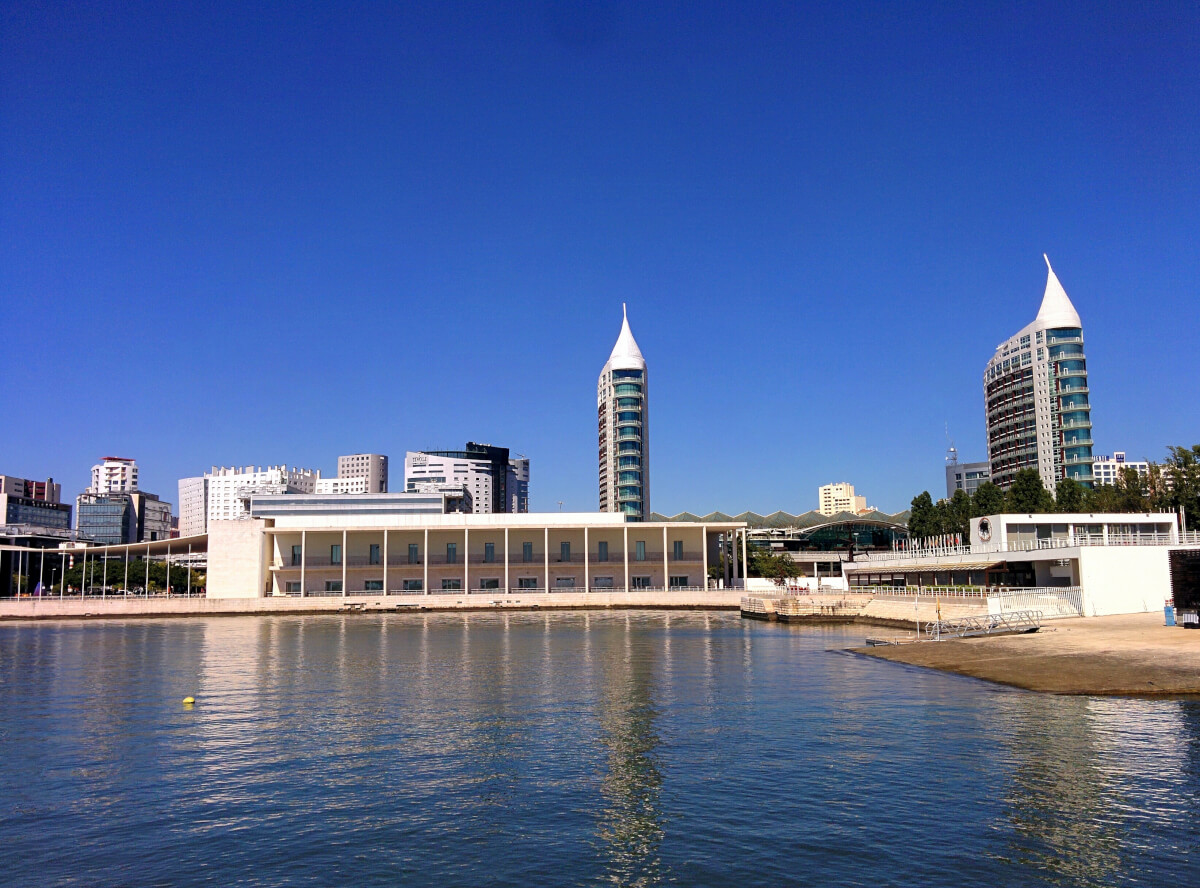 Another place worth visiting while in Lisbon is Parque das Nações neighborhood. Why did I put this in my Lisbon's travel guide?
Well, it's super modern and the architecture is just so special. Here Portugal organized Expo 98'. Take some time and explore this area, take a coffee or rest for a while.
Lisbon is not London, you don't have to run from one landmark to another, take your time, notice this part of the city and..play with the waters!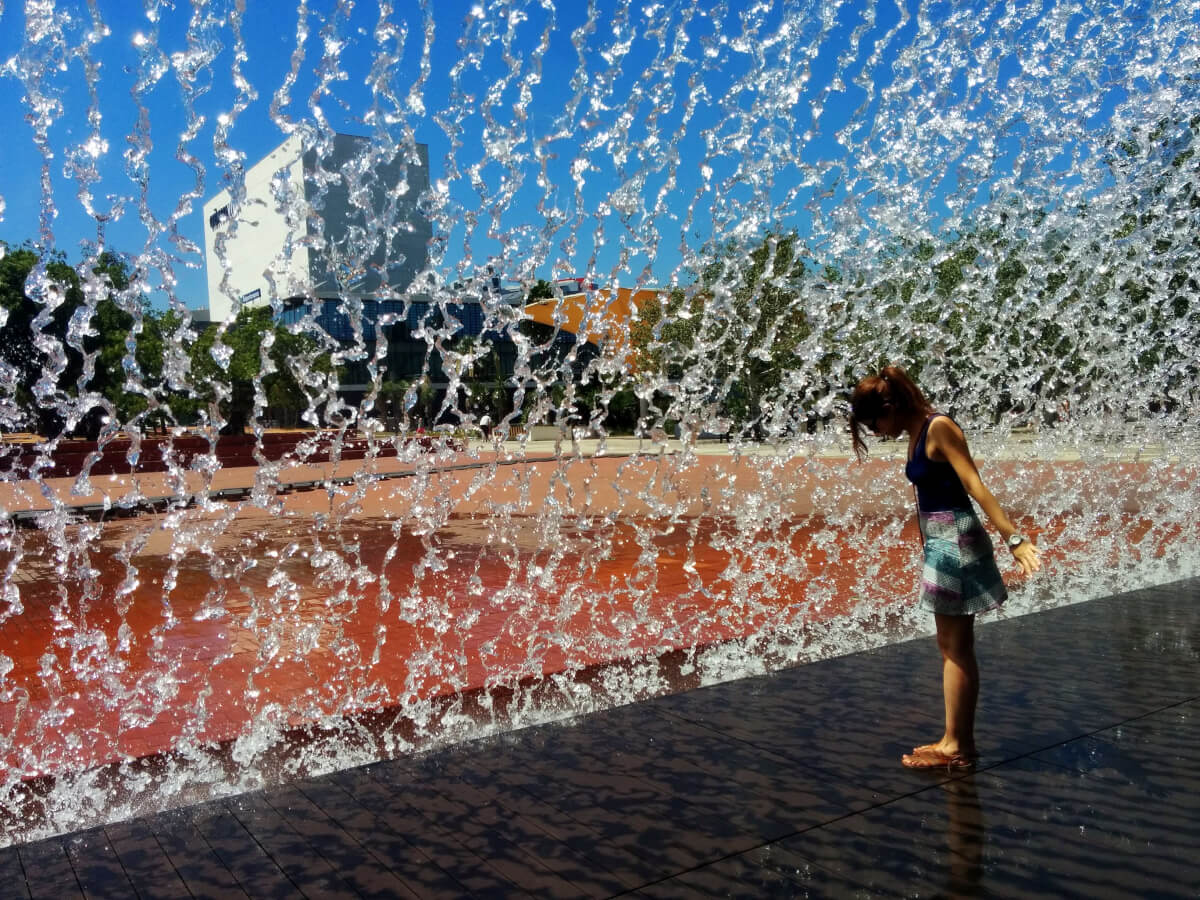 or take the cable car for an amazing view of the city.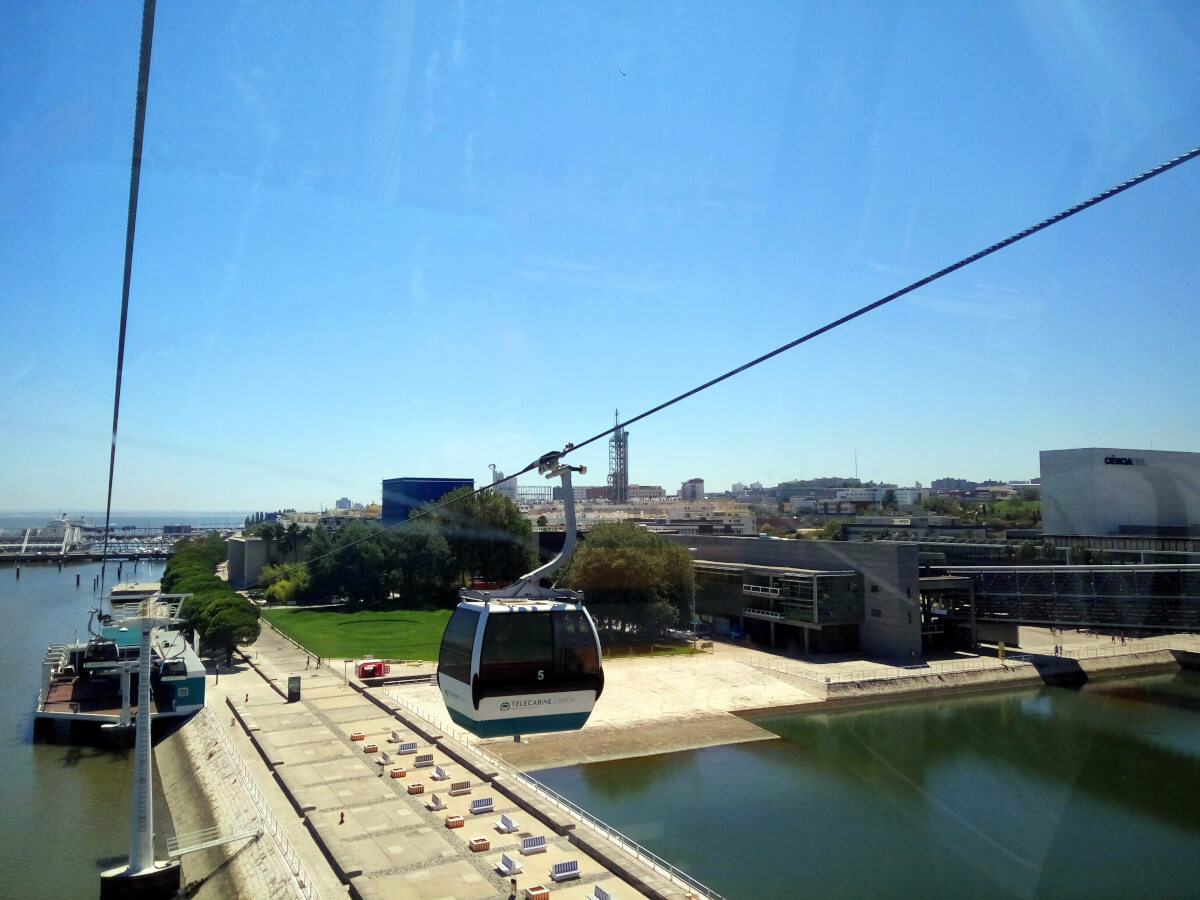 6. Lisbon's oceanarium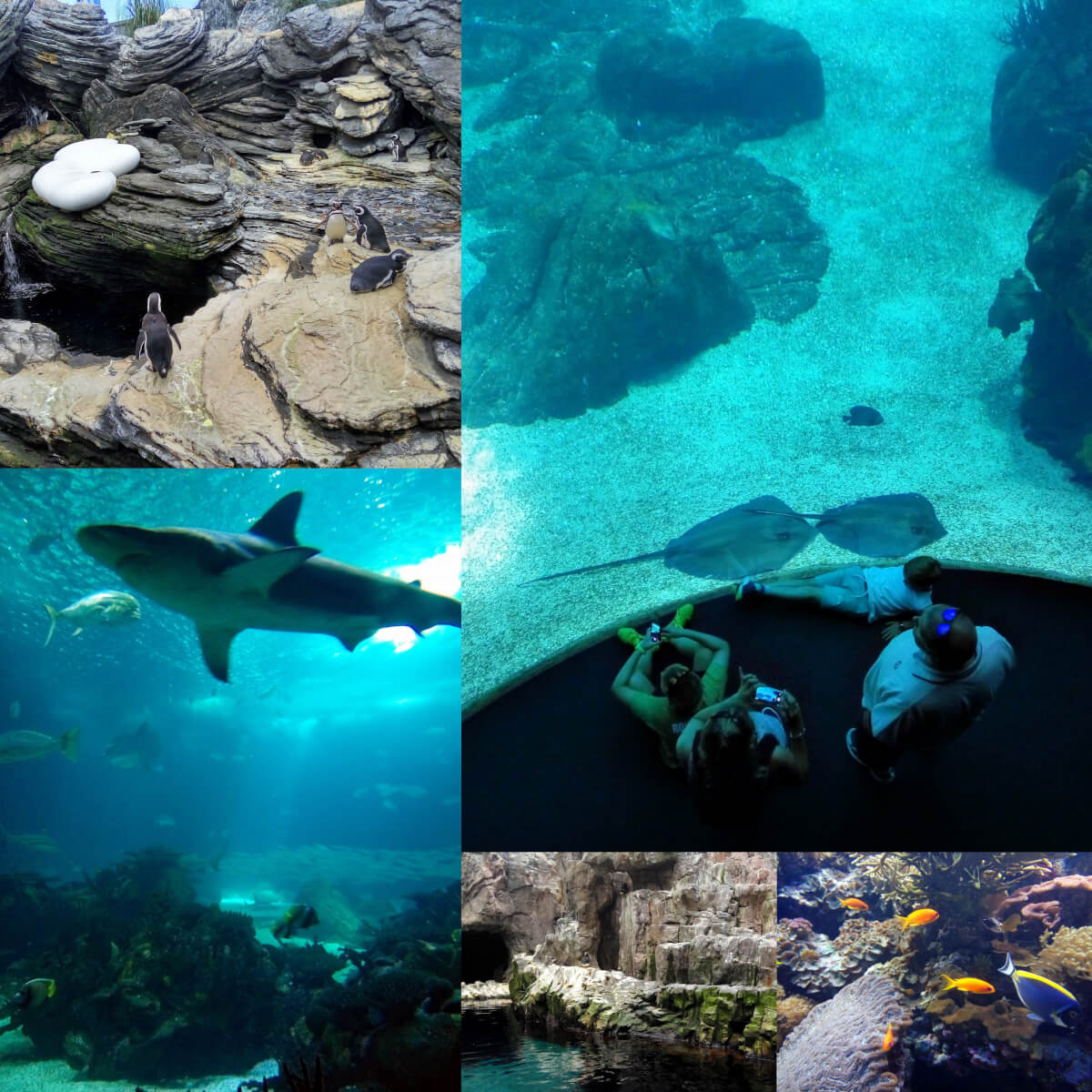 The Oceanário de Lisboa, is the second biggest aquarium in Europe. I know that many guides do not include it but trust me it will leave you breathless! It's not for kids, it's for everyone: you can see fishes from all over the world, penguins, sharks, and otters. The otters are SO cute!
WHAT TO DO IN LISBON
You should absolutely go to listen to Fado in the Alfama neighborhood. Fado is a traditional Portuguese type of music: it's very melancholic and special. I know that listing fado live isn't actually cheap so if you are on a budget trip, just walk around Alfama block, admire the panoramic view from there and listen to fado music, even if it's for some minutes. Don't forget to taste "pastel di nata" while you are in Belem, it's Portugal's traditional sweet and is absolutely delicious. It costs only 1€ can you believe it?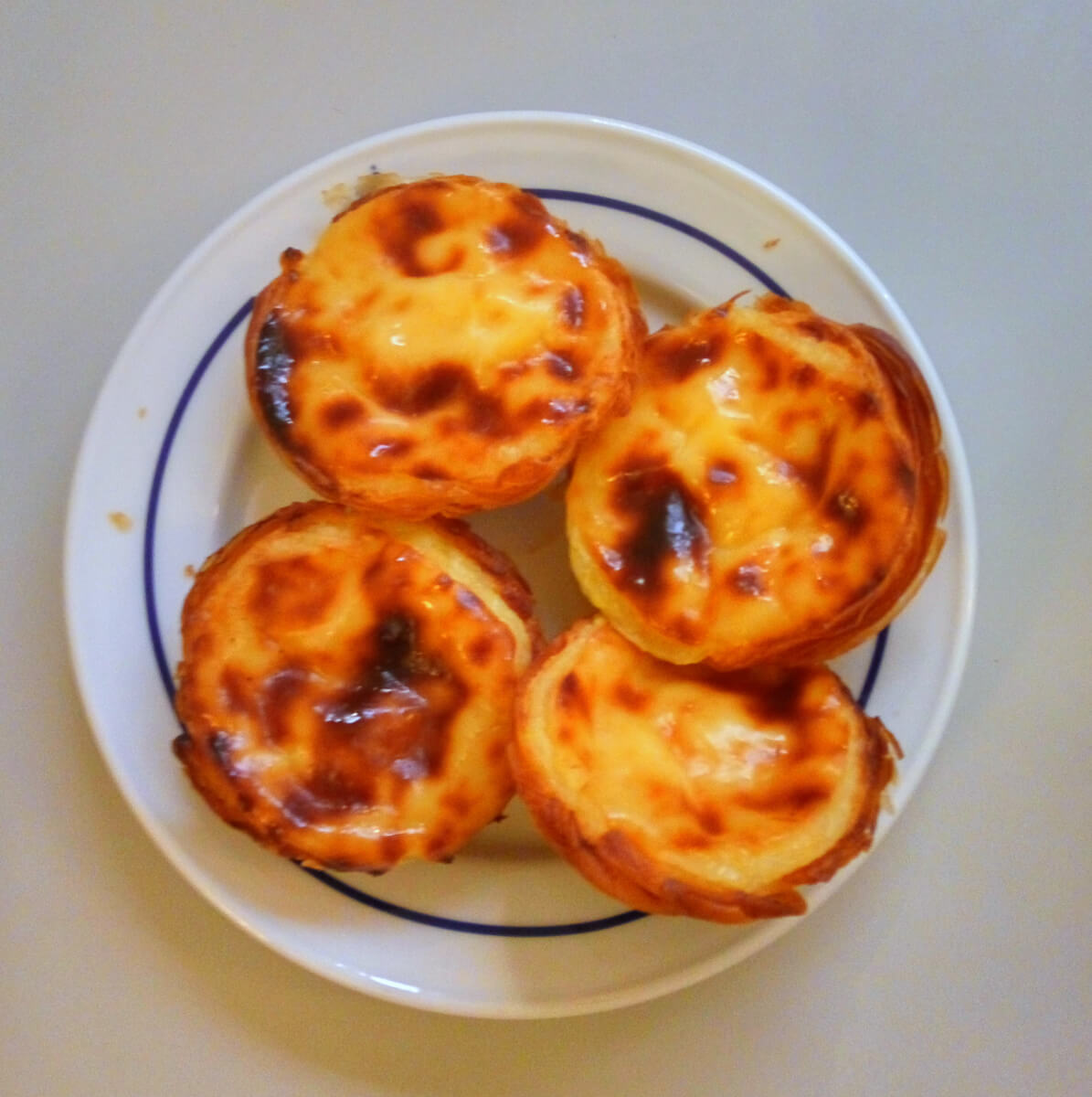 Go to have a drink at Bairo Alto: there you can find all the bars. And YES the beer is extremely cheap.
Eat fresh fish: fish in Lisbon costs less than meat. If you have one day free you should visit the fairytale city of Sintra: read my article about Sintra here.
Drink also some "ginjinha", a  Portuguese liquor made of cherries, and learn at least one word in Portuguese. I advise "Saudades", it's a word that you cannot translate into English and it means an emotional state of melancholy.
If you have some more time in Lisbon, you can also consider a one-day trip from Porto to the beautiful Douro Valley. You can see the vineyards, enjoy the Porto wine and have and see the actual countryside! It is an amazing experience and you can book easily this type of tour online from here.
Every time I think of Portugal and my pretty travels in this special country I feel "Saudades"…
Did you like it? Pin it for later! Here you read more my other favorite capitals: Vienna, Sofia and Valetta!

Disclaimer: This post may contain affiliate links, which means if you click on a link and purchase something I will receive a small commission – without any extra cost for you -.  By booking through one of these links, you help to keep this blog up and running! 
(Visited 726 times, 1 visits today)