This post was last updated on August 9th, 2023 at 04:18 pm
If you ever go to Paris definitely after visiting the Eiffel Tower and experiencing the expensive tickets of the Louvre museum, you will appreciate a walk in Montmartre for coffee and food.


WHAT TO DO IN MONTMARTRE, PARIS
Visit the famous church, Basilique du Sacré Cœur
My favorite attraction in Montmartre was Basilique du Sacré Cœur. Not only because it offers one of the best views of Paris for free (you can even see Notre-Dame from there) but because it is a quiet and peaceful place that really calms you down.


The church is really impressive, take a look at the next photo. I look so tiny!

Enjoy a concert at the famous MOULIN ROUGE 

The famous Moulin Rouge cabaret is located in Montmartre and even if you do not plan to see one of its spectacular shows you can admire it from the outside. If you have seen the movie of the movie Moulin Rouge with Nicole Kidman, you will surely want to visit this attraction to satisfy your curiosity!

I really wanted to attend a concert in one of the most famous cabarets in the world, but unfortunately, the tickets were a little expensive. Paris is expensive and that makes sense, ok.
If you want you can book tickets to see a show at Moulin Rouge from here. Remember that we are talking about one of the most famous cabarets, where can-can dance was born and the red windmill inspired many other places.
It is almost mandatory to book ahead!
Take a coffee a the famous cafe of AMELIE POULAIN in Monmarte
Another movie that is perfect for Paris and gets you in the mood is Amelie. If you've seen that one, you'll remember Deux Moulins, the place where the actress was supposed to be working. Good news, the place is real and you can visit it! The address is 15 Rue Lepic, in Montmartre of course.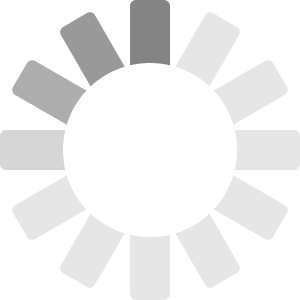 The truth is that I was disappointed a bit, I was expecting it a bit different but it's just like in the movie.  Maybe a little sad without the presence of the beautiful actress!

GET LOST IN SOME OF THE PRETTIEST STREETS IN MONTMARTRE
Montmartre is full of history and was loved by many famous artists. What else is there to do? Even today you can buy beautiful paintings or have your portrait done by one of the randoms french painters! 

♦  My Pretty Travels blog advice about Montmarte: don't be get around with your smartphone on one hand and the map on the other. Get lost in one of the most romantic neighborhoods of Paris, live for the moment and enjoy your coffee in of the cute cafes that are there.

Disclaimer: this post may contain affiliate links, which means if you click on a link and purchase something I will receive a small commission – without any extra cost for you -.  By booking through one of these links, you help to keep this blog up and running! 
(Visited 724 times, 1 visits today)