This post was last updated on October 28th, 2022 at 09:22 am
First of all, I truly believe that Bologna is Emilia-Romagna's hidden gem. I decided to visit this beautiful city for 3 days and I didn't regret it at all.
BOLOGNA – A QUICK GLIMPSE 
Why have a quick glimpse of Bologna? Well, I believe that the most common reason for not enjoying a holiday is due to expectations: people sometimes have other expectations, they just book the tickets, plan a holiday and end up in a city that is far different from what they imagined.
In all my articles, I dedicate this session called "a quick glimpse" in order to check very quickly some facts about the city, to help you decide if it's for you or not and save time and your money. So, read about Bologna and decide if it's worth visiting it or not.
The city has the world's most ancient university and therefore is full of student life. There are many bars, restaurants for cheap bites and young people everywhere. So, yes, you can leave your high-heels and fancy dresses at home, Bologna is not Milan and probably you will need just your All Star's.
If you are a foodie, this is your destination! Don't leave without eating the famous ragù alla bolognese.  Keep in mind that for many Italians, Bologna is being called  «La Grassa» that means «The Fat».  So, if you are about to start a diet, better skip this city (and Italy in general).
It has a characteristic architecture and a well maintained historic center. It looks like a medieval fairy tale city.
So if you are sure that you will enjoy this city and you like sightseeing these are the best things that you don't want to miss in Bologna.
BEST THINGS TO DO IN BOLOGNA  
1. PIAZZA MAGGIORE (MAIN SQUARE)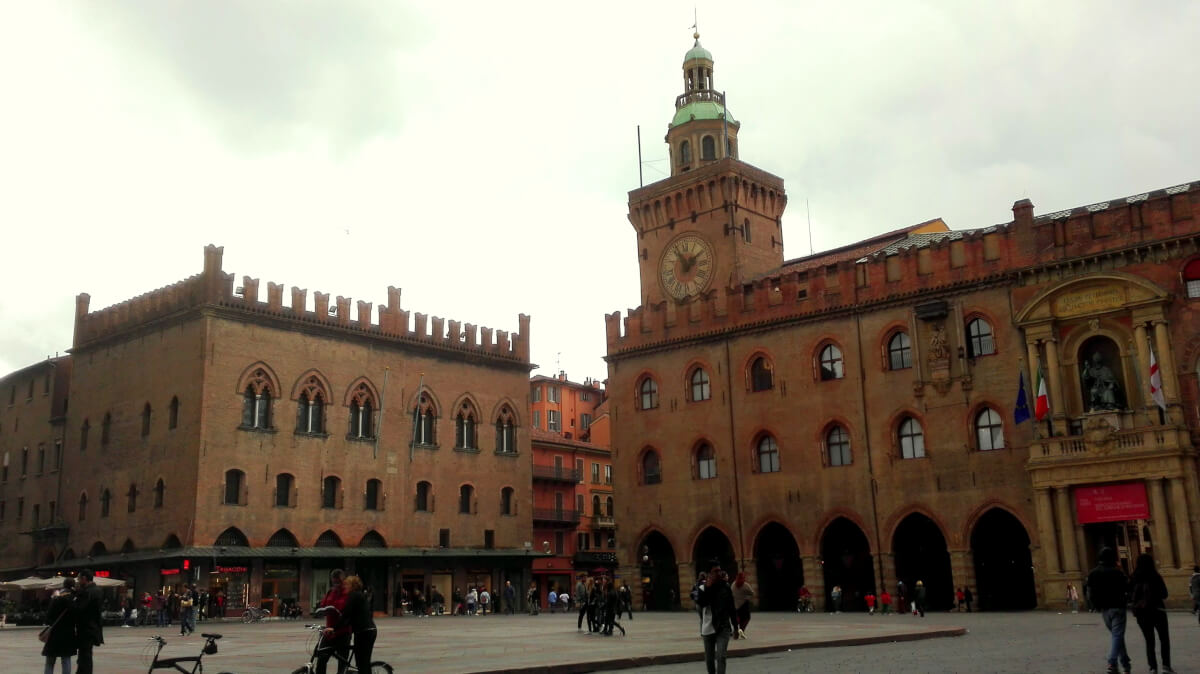 Start your tour from the main square Piazza Maggiore. Wander in the alleys and take photos with the famous fountain of Poseidon (Fontana del Nettuno) in front of  Palazzo Comunale.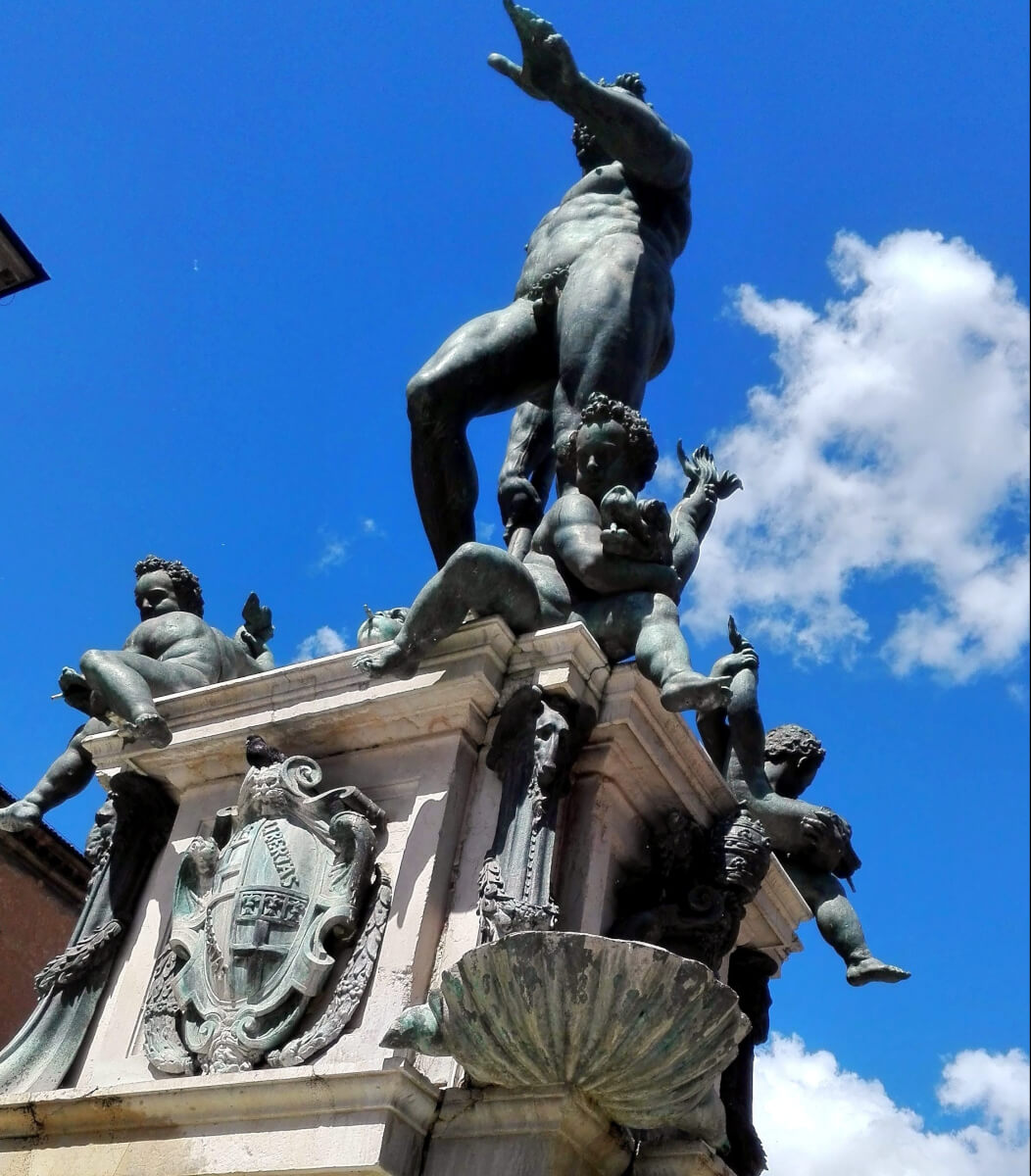 2. BASILICA DI San Petronio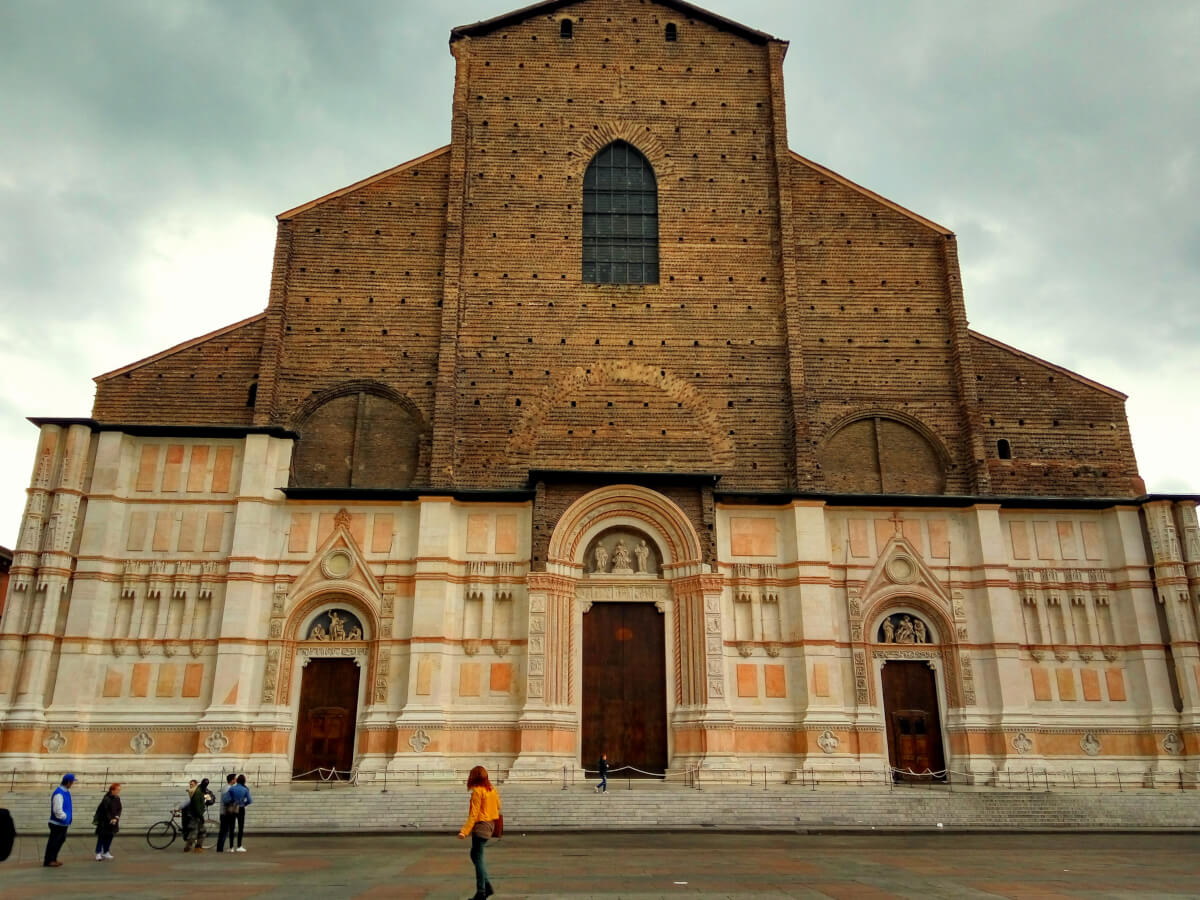 Visit the cities best church (free entry), dedicated to the Patron of the city.  Basilica di San Petronio It is world's 5th biggest church and is…unfinished. Have a look at it, do you see the bricks? Oh yes, they never finished building the church (now that I am thinking about all my Italian experiences I can imagine why this church never finished…)
Enter the church and look for the sunwatch in the pavement and the zodiac signs symbols. It may look strange, but yes indeed, the church "Basilica di San Petronio" is hosting paradoxically this zodiac signs.
3. Torre Asinelli and Torre Garisenda, Bologna's Towers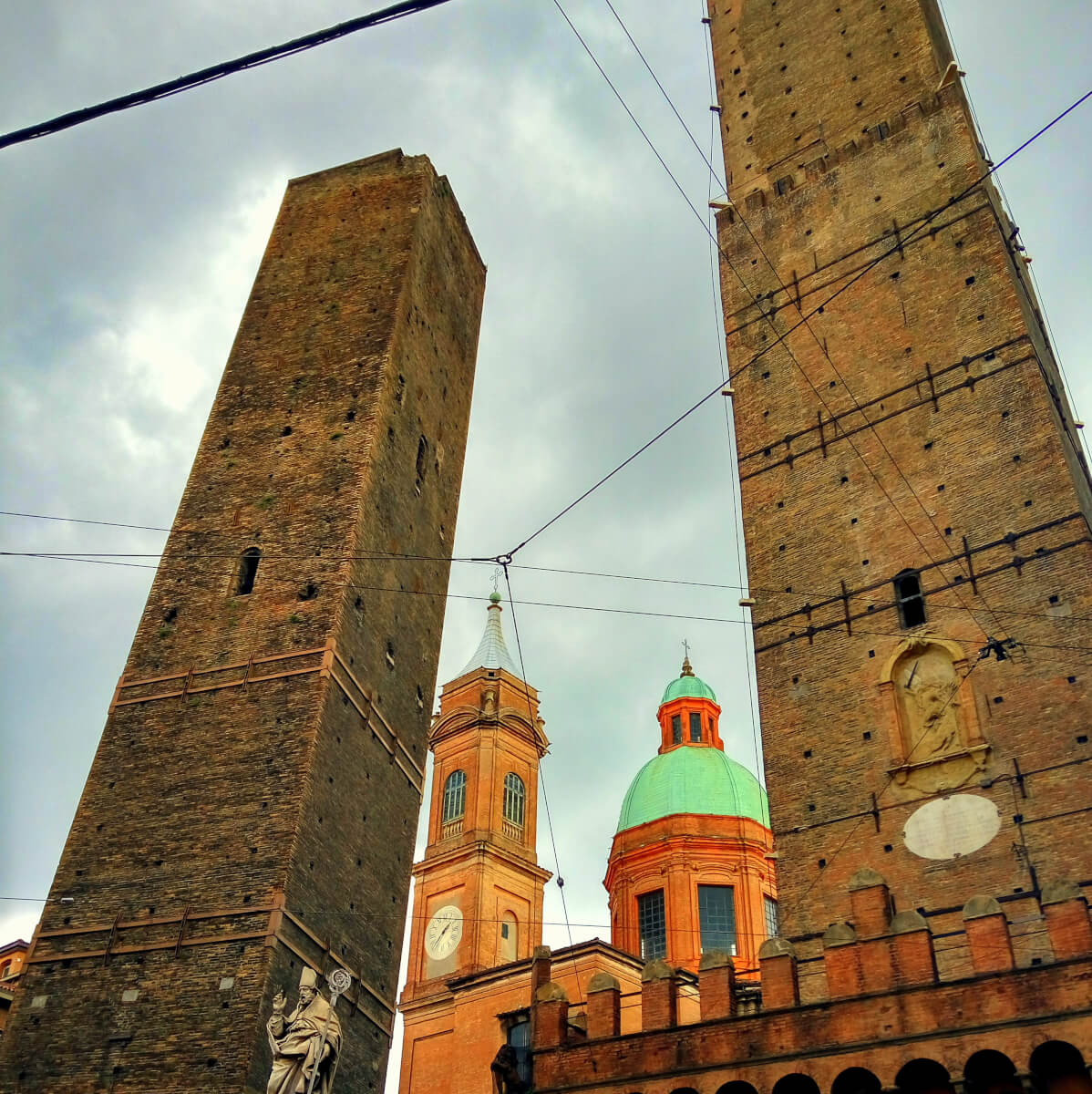 These two towers, Torre Asinelli and Torre Garisenda are the symbol of Bologna city. 
The towers belonged to the cities rich families and their heigh indicated the power and the wealth of the family. But they were not the only ones: imagine that once upon a time there were more than 100 towers in Bologna! If you can stand heights, climb the 498 steps and admire the view. It is beeing said that you can you see even the Adriatic sea!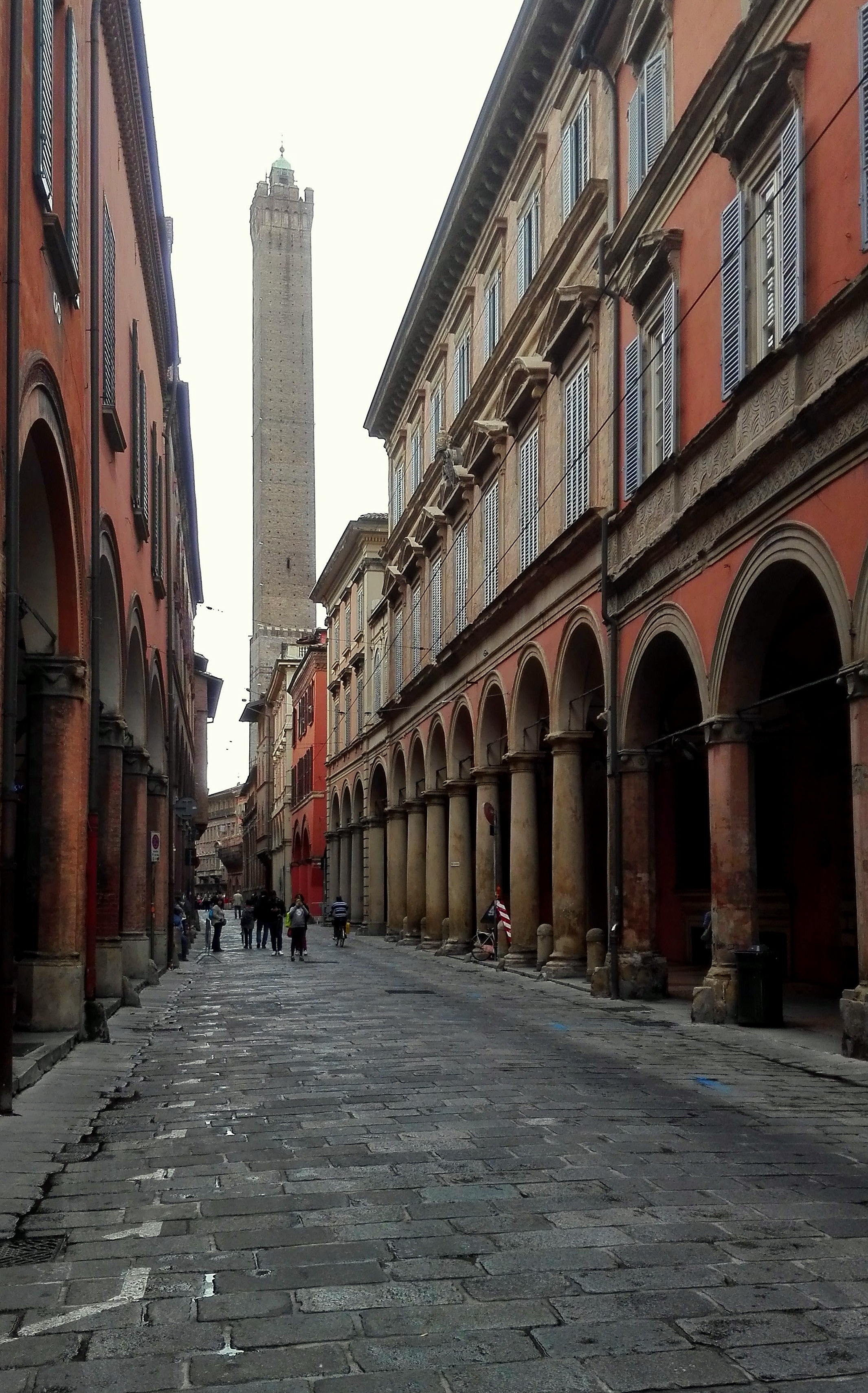 4. Abbazia di Santo Stefano 
Another top sight to absolutely see in Bologna is the 4 churches that belong to the Abbazia di Santo Stefano. In the past, there were 7, but now only 3 have been left. They are very special and visiting them leaves you with a unique feeling. Find some time and put them in your itinerary, at least 15 minutes, it is definitely a spot that pays off.
5. Teatro anatomico (anatomy's room)

With only 3€ enter at Teatro Anatomico, where used to be located the first seat of the University of Bologna in 1088. Don't miss the anatomy's room: here there were performing surgeries in public. Oh, yes, operations were performed in front of the public while a priest was watching (just in case…). The library has more than 500,000 books and 12,000 manuscripts, all medieval!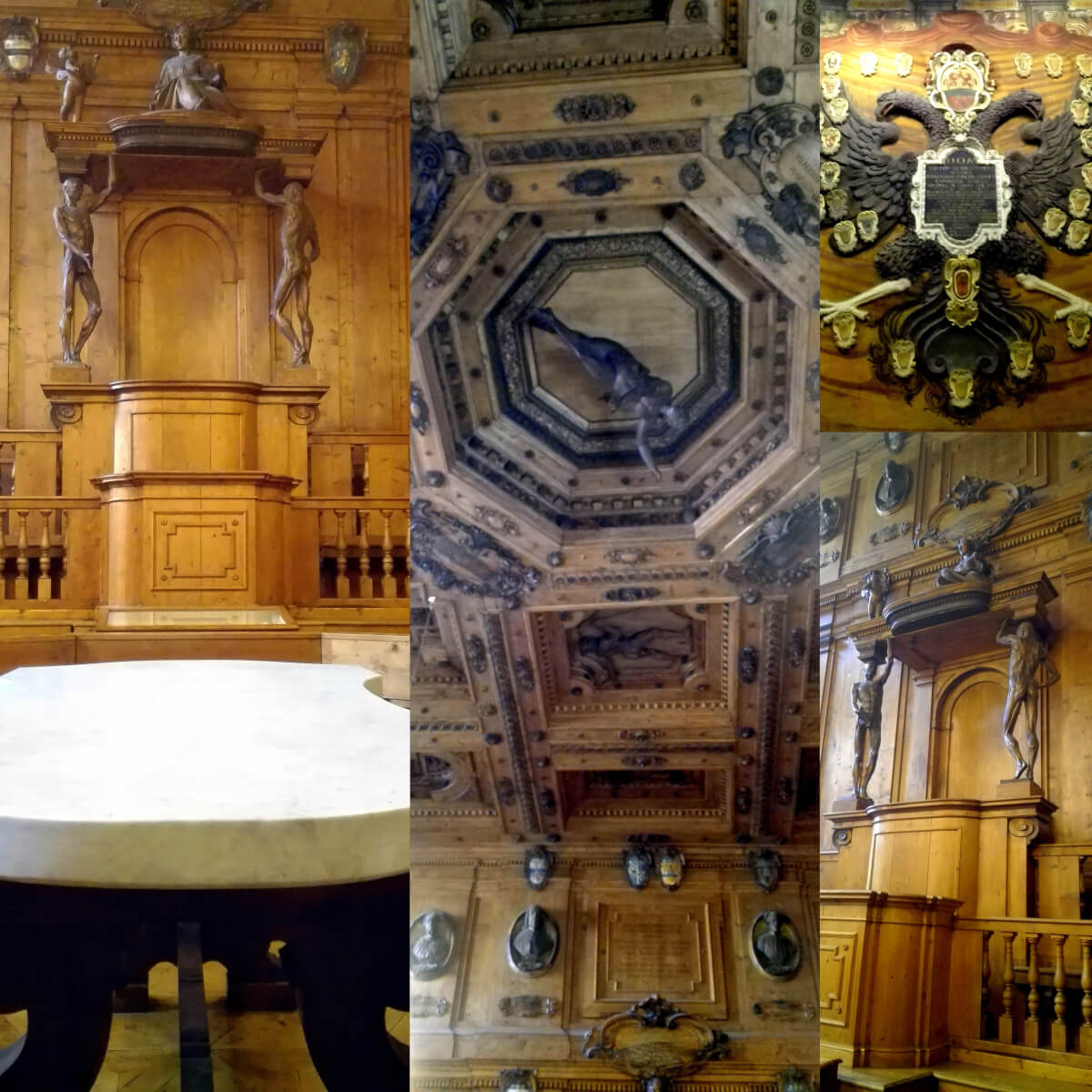 6. Museo della storia di bologna (museum of the history of Bologna)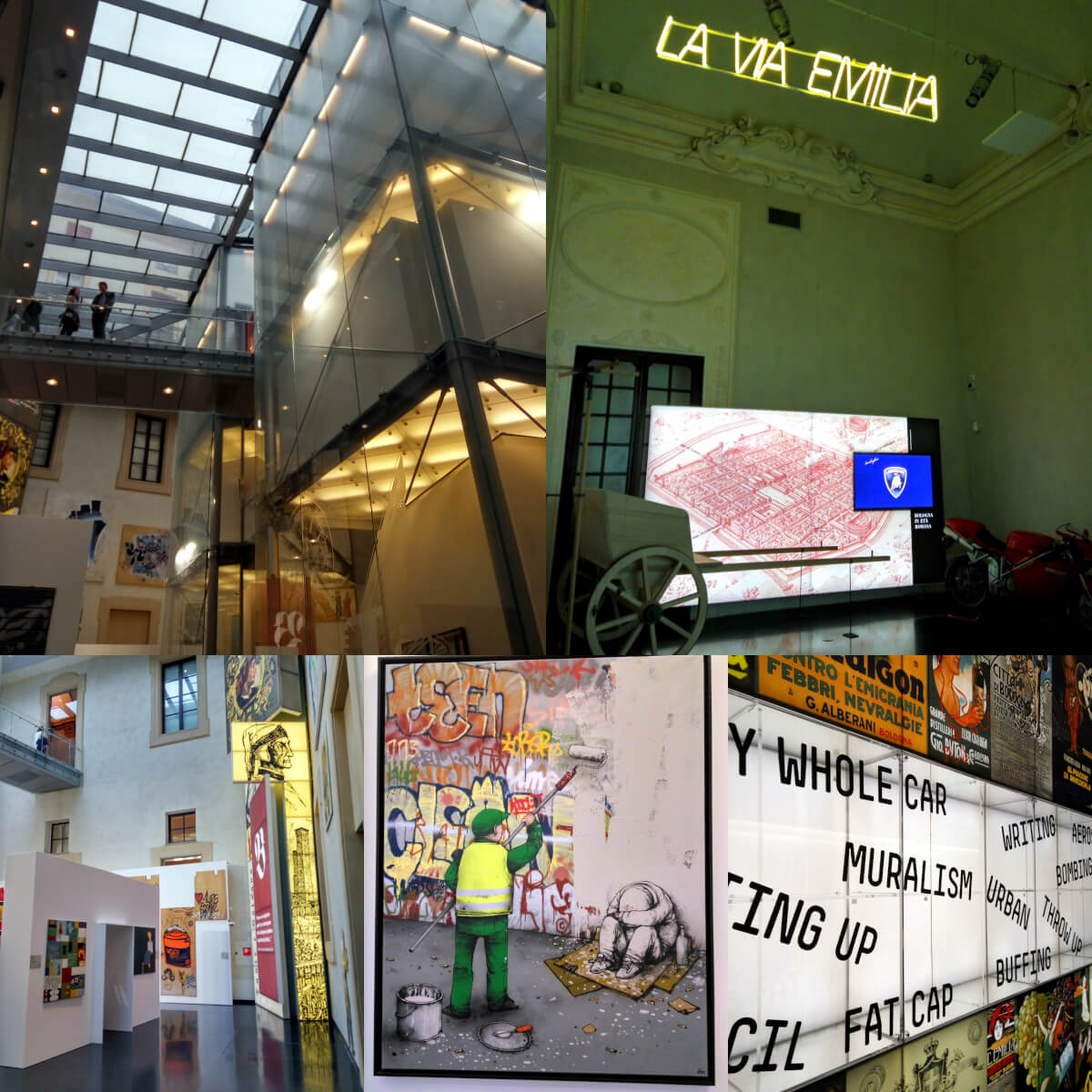 Even if you don't like the museums and you are not fancying passing a couple of hours admiring boring stuff, you have to listen to me on this and visit the Museum of the history of Bologna. It's a very modern and interactive museum. When I visited it (April 2016) there was a temporary exhibition about graffiti. It was very cool and I really enjoyed and if you don't know it yet, Bologna is famous also for it's graffiti!
7. Bologna's Hidden Canals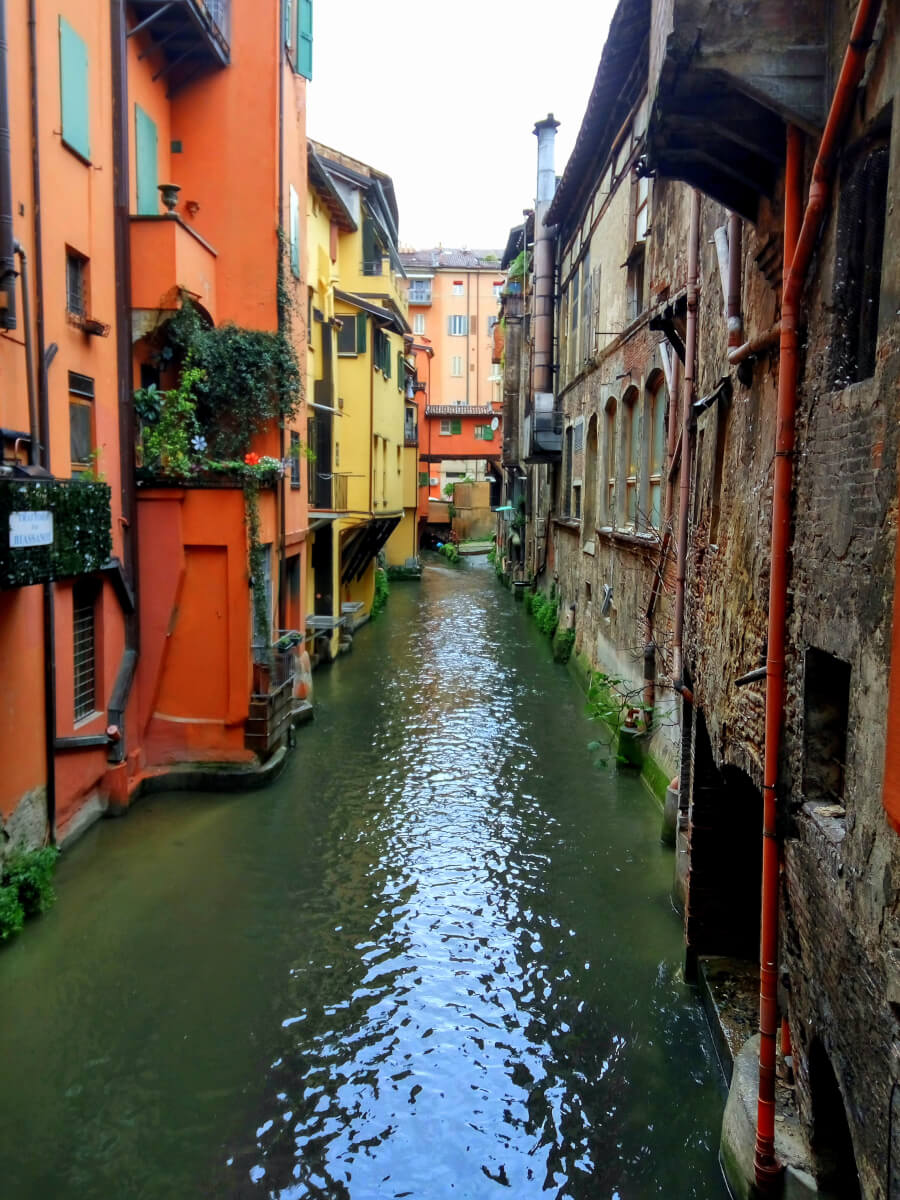 I know that Venice is famous for its canals but you have to know also Bologna has some amazing canals. The best spot to take a picture is the window at Via Piella.
8. Porticoes of Bologna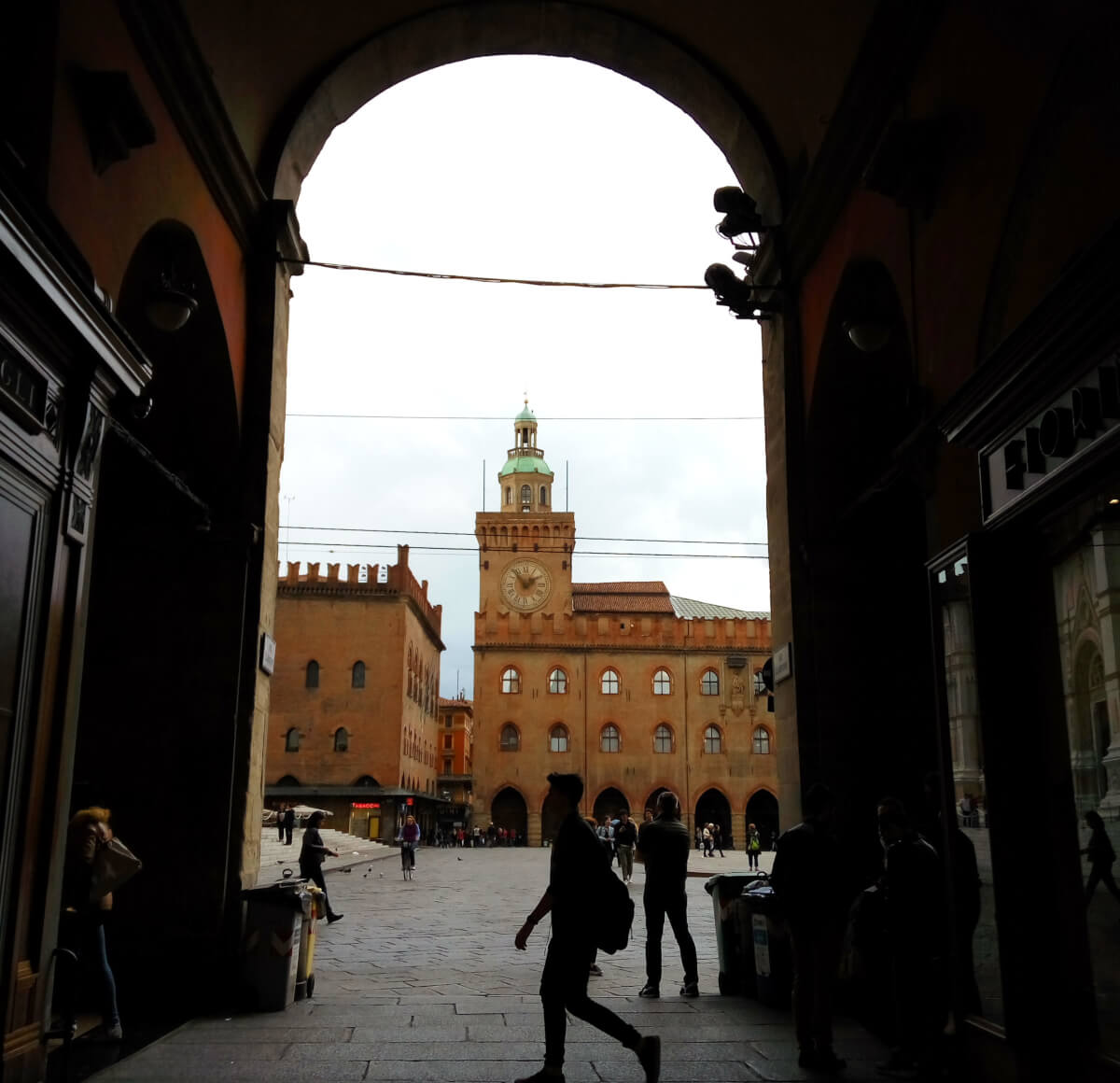 I wrote in the beginning: all Italians know that Bologna is famous for its Porticoes! The city is actually full of "Portici" and they cover and extended network of 38 km.
Even if it's raining, something that is very common in Bologna, you can use the porticoes to go to from one place to another. I did it!
ACCOMMODATION IN BOLOGNA
The city is full of hotels, hostels, room, and Airbnb's so finding accommodation should be a problem.  The average price for a double bedroom is 80€ per night.
When I visited the city I had booked a room some months ago at  AC HOTEL BOLOGNA. This is a 4 star hotel and part of Ledra Marriott network. I can tell you that this is maybe one of the best hotels I have stayed in Italy! It takes only a  15 minutes walk to the city center and is in a very quiet area, far away from the student bars.
Disclaimer: this post may contain affiliate links, which means if you click on a link and purchase something I will receive a small commission – without any extra cost for you -.  By booking through one of these links, you help to keep this blog up and running! 

(Visited 1,905 times, 1 visits today)