This post was last updated on October 28th, 2022 at 09:20 am
Tuscany is one of the most famous travel destinations in Italy: good wine, picturesque towns, and incredible artwork.  I can write a thousand pages about how beautiful Tuscany is but this post is dedicated to a beautiful town called Lucca. I will explain to you why it is worth putting Lucca in your itinerary, especially if you doing a tour in Tuscany.
LUCCA – A QUICK GLIMPSE  
How did I end up visiting Lucca? Well, it wasn't actually on my bucket list, but the opportunity came when my favorite singer Robbie Williams announced his summer tour in Italy. One of his concerts would be held in Lucca, so I quickly bought the tickets and planned a short city break.
In the begging, I couldn't understand why a celebrity would choose a tiny town to have a concert but then I realized the reason: the city is a perfect hidden gem!
What you should know before visiting: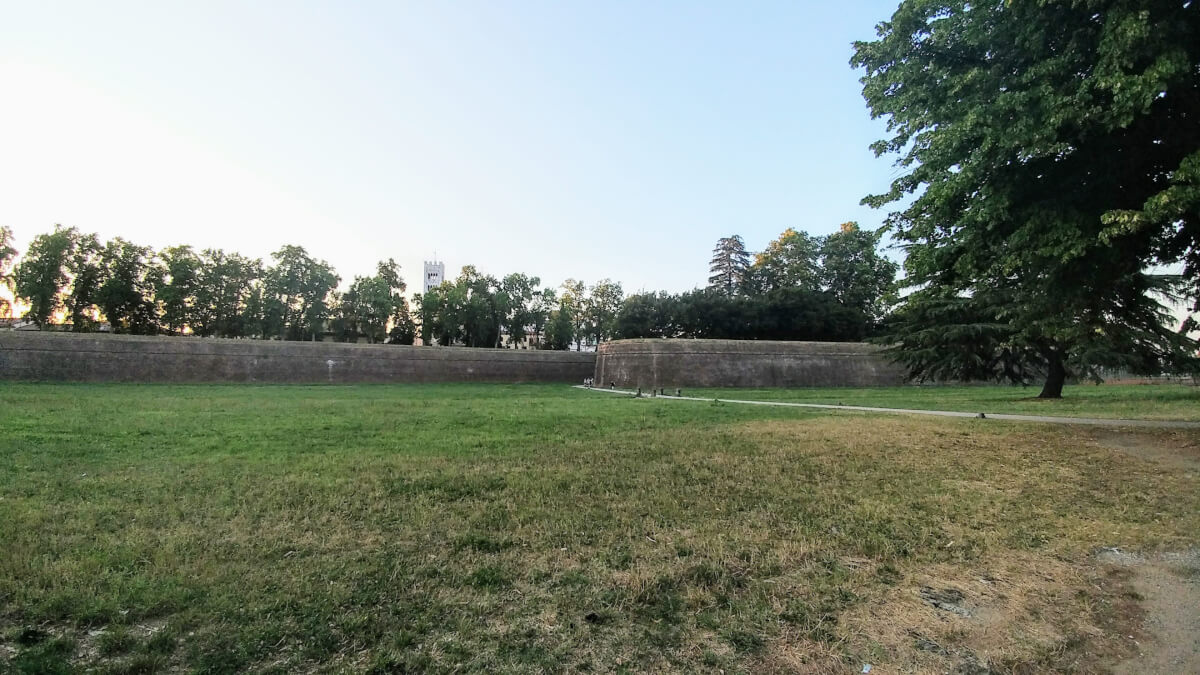 The town is still inside its mediavial walls. In other words, if you want to enter the town, you have to pass through the walls. That step make me feel like a medieval princess, haha!
Locals use their bicycles a lot, so be careful and keep your eyes open.
Do you like classical music? If you do so, you have to know that is Puccini's birthplace.
They call it «città delle cento chiese» , meaning  «city of one hundrend churches»
There are a lot of tourists, but still is less crowded than Florence or Rome. There are a lot of americans, french and of course italians.
LUCCA – FLORENCE: WHAT'S THE DISTANCE?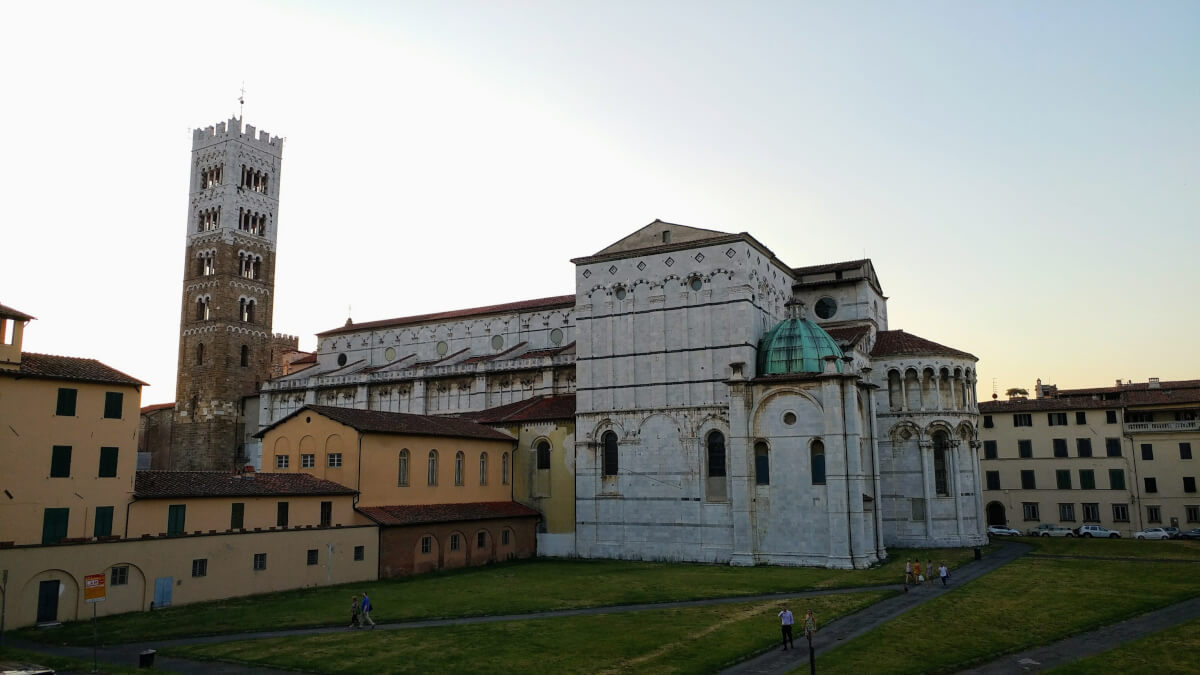 Lucca is very close to Florence, so if you have plenty of time you can do a one day trip from the famous Renaissance city.  The distance from Lucca to Florence is 78 km, 1 hour by car, or 1,5/2 hours by train. A round-way ticket will cost you around 15 euros but are also cheapest ways to travel to Lucca. For example, you can get a bus or try a carsharing option like BlaBlaCar.
Lucca is not well connected to Rome, so if you are coming from the Eternal city, you have to do why I did: Rome-Florence, Florence-Lucca. 
BEST THINGS TO SEE IN LUCCA
The city has a lot of touristic spots but of course I couldn't see them all in just a weekend. So these are the best things to do in Lucca, according to my opinion:
#1. DUOMO DI SAN MARTINO  (the cathedral)
A fabulous sample of the city architectonic is the Duomo di San Martino. It looks a lot like Pisa's Duomo, but what stands out is the facade: if you look closely the picture above you will find the churches' asymmetry.
#2. PIAZZA SAN MICHELE IN FORO
San Michele in Foro is another church that you have to visit in Lucca. You can find it in the town's main square close to beautiful cafes and restaurants.
#3. PIAZZA ANFITEATRO (AMFITHEATRE SQUARE)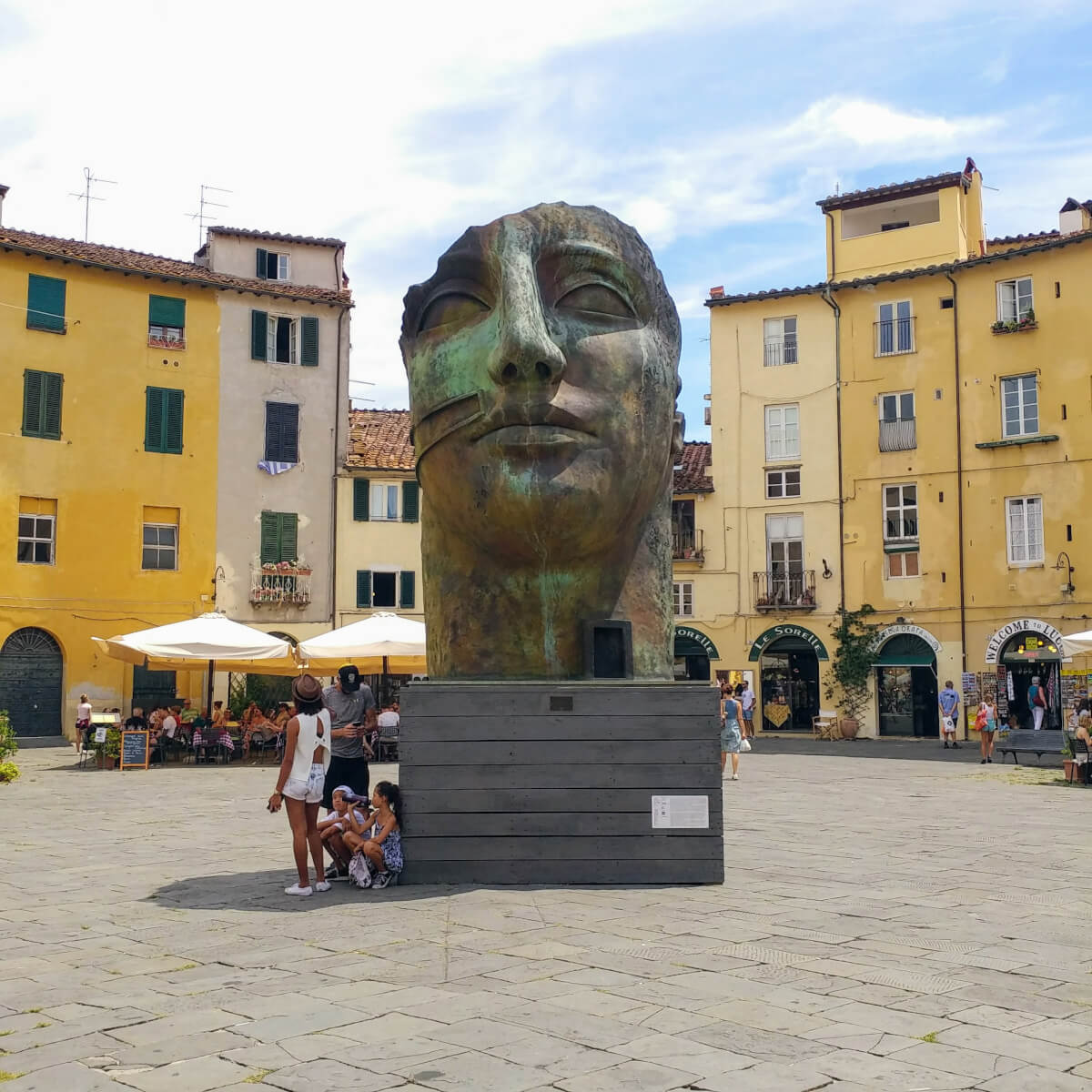 "Piazza Amfiteatro" is a circle square, a symbol of the city. You can find many too many restaurants and cafes.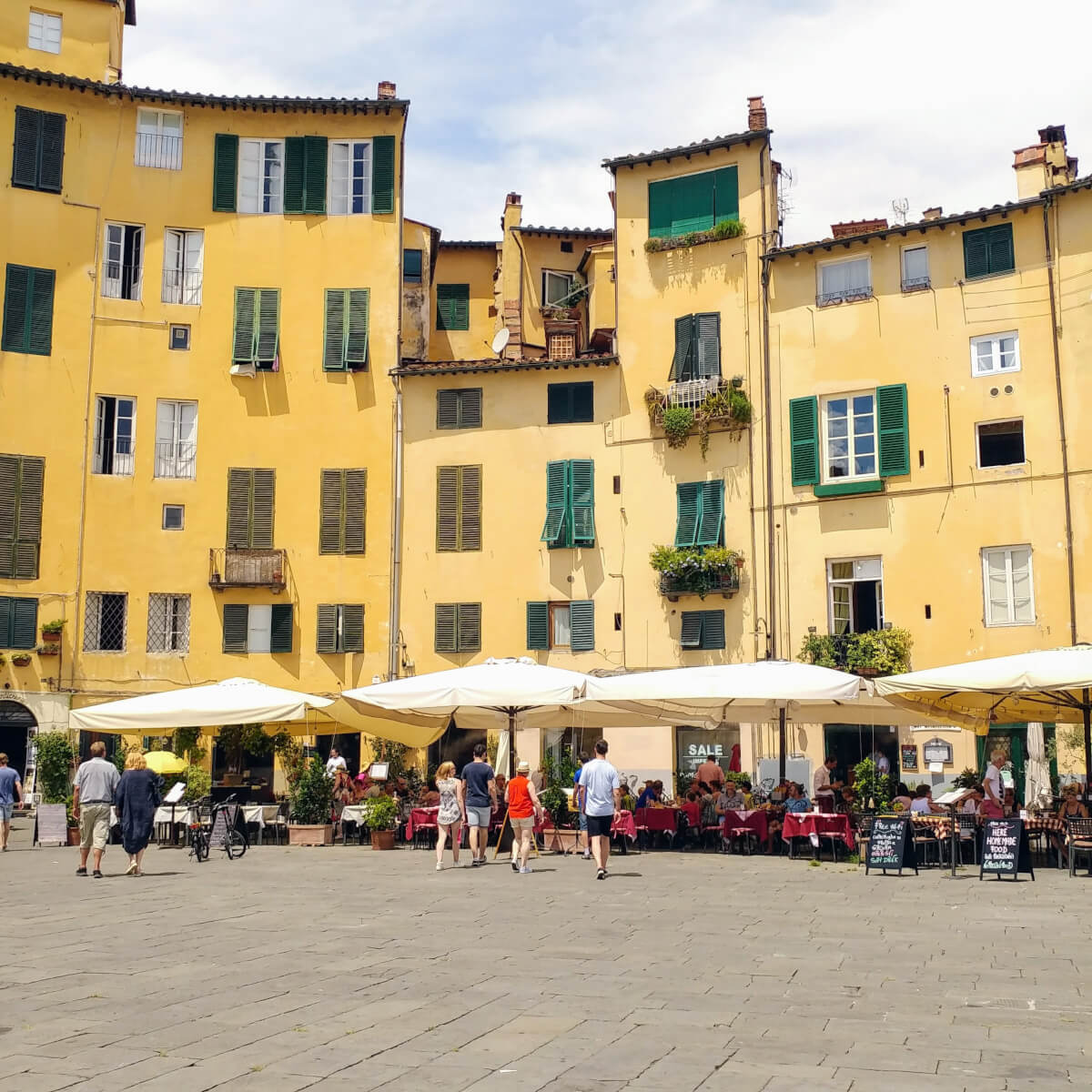 THE ALLEYS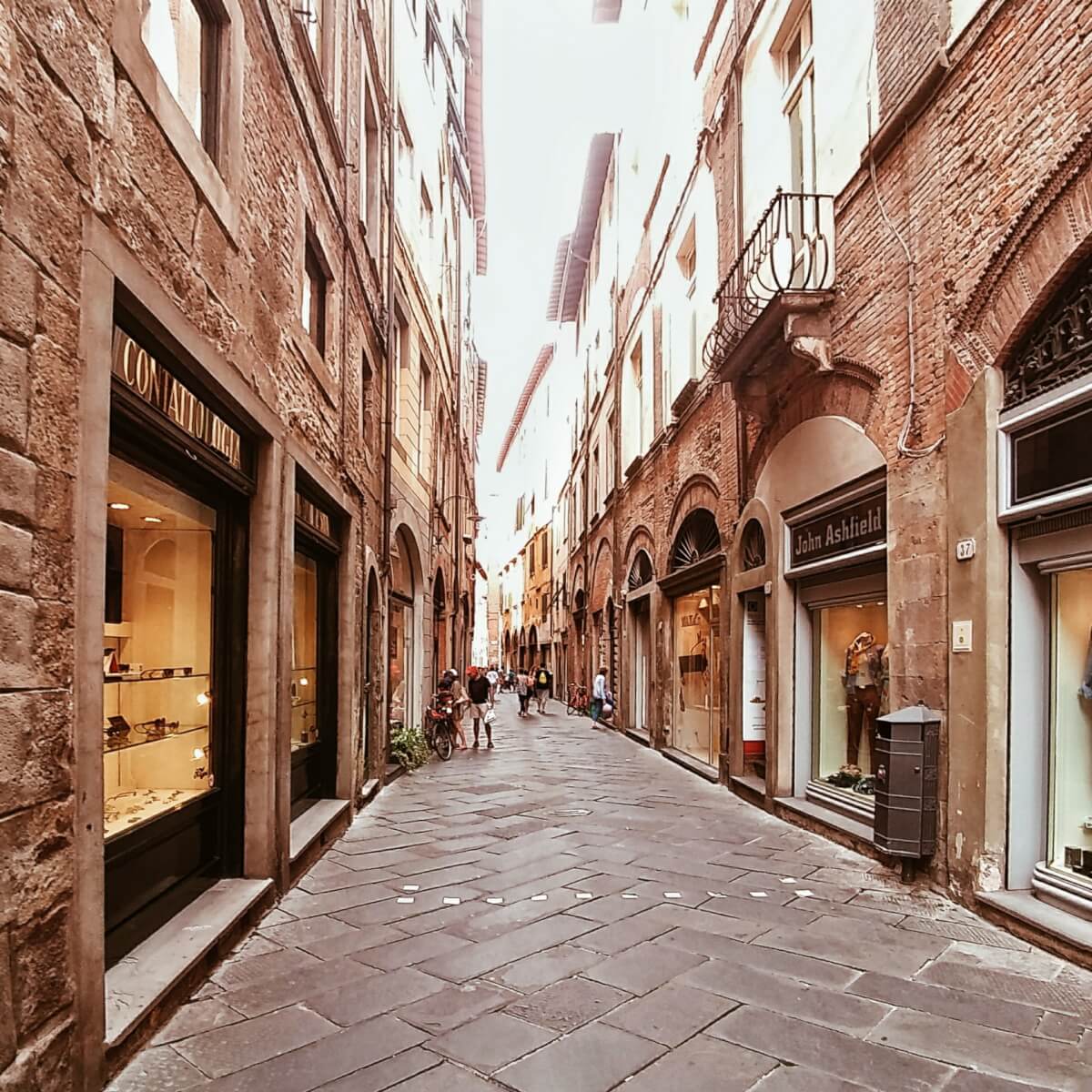 The city has many beautiful alleys and nice shops to visit.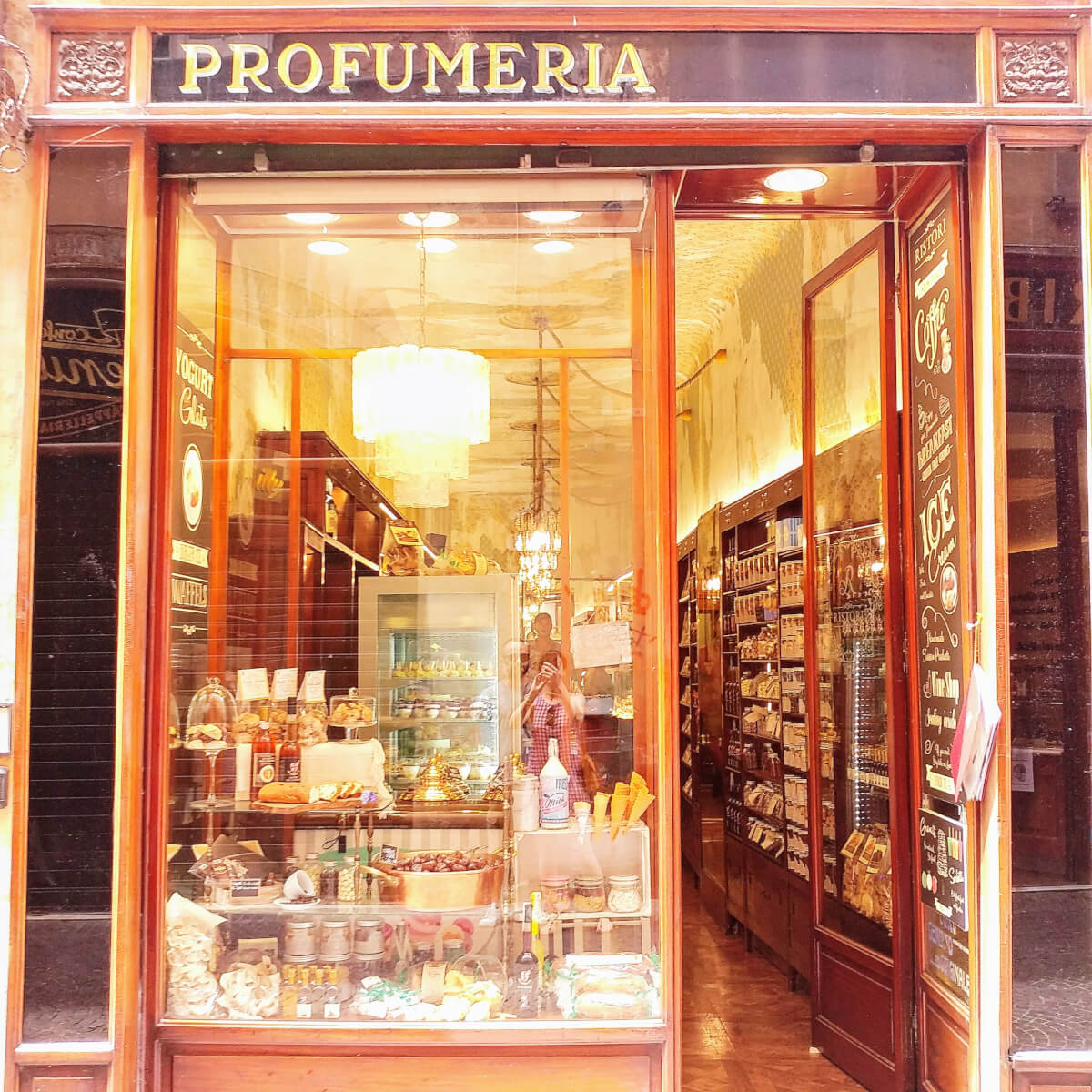 The locals are very relaxed and the vibes of the town are very calm. The best thing to do is not running from one sight to another, but better take a nice ice-cream…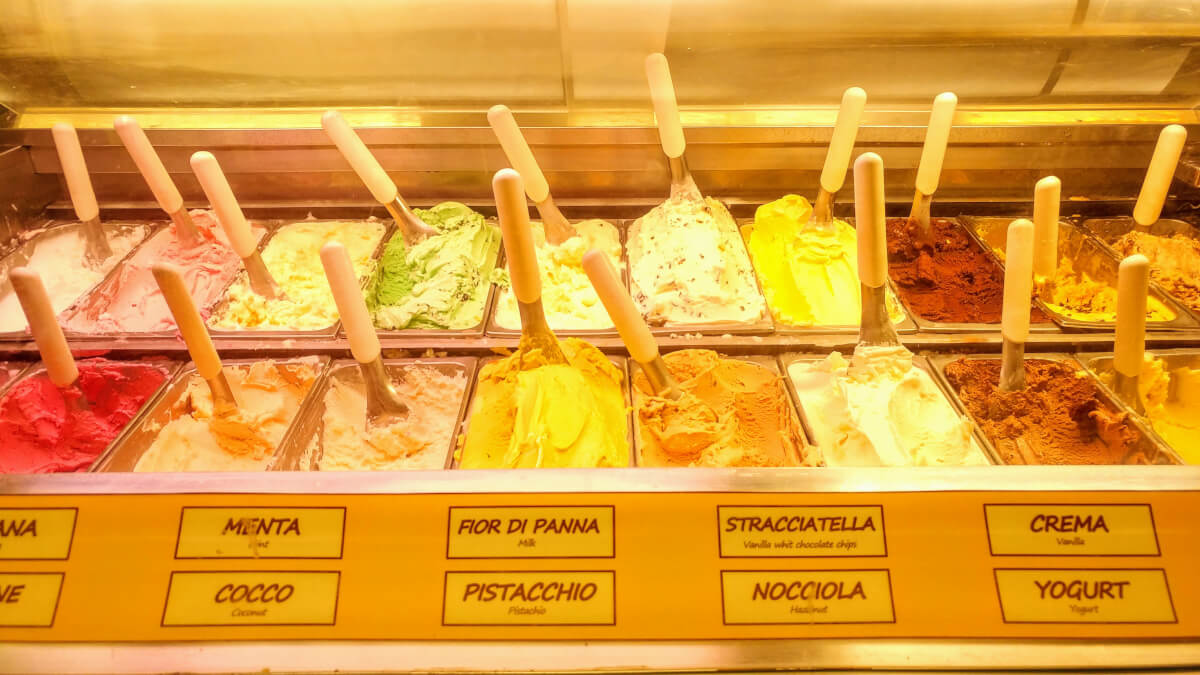 ..drink something fresh like Kinoto, an Italian non-alcoholic soft drink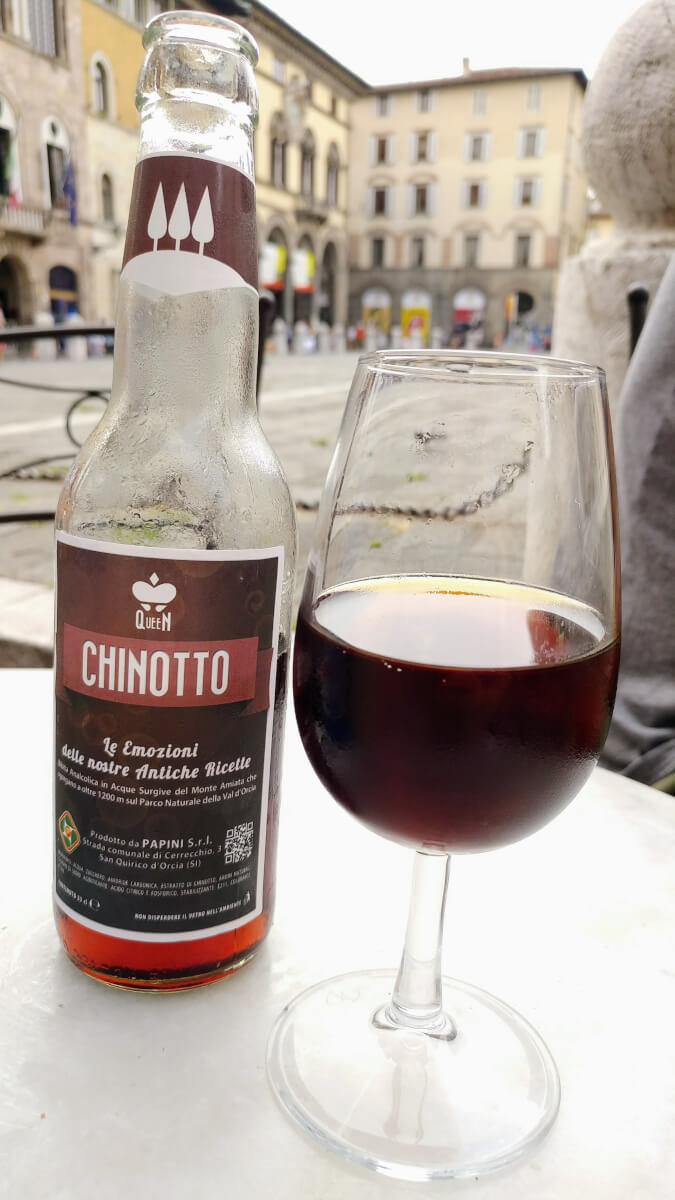 and live for the monent!
ACCOMODAITON IN LUCCA 
The town is very romantic and pitoresque so if you think about staying in a big hotel, forget about it. I stayed a beautiful apartment in the city's center Loft Οlivia . It is very cheap, clean and the hosts are very kind.
Disclaimer: this post may contain affiliate links, which means if you click on a link and purchase something I will receive a small commission – without any extra cost for you -.  By booking through one of these links, you help to keep this blog up and running! 
(Visited 1,195 times, 1 visits today)