This post was last updated on August 22nd, 2023 at 03:00 pm
Balos Lagoon is considered to be one of the most beautiful beaches in Greece. If you haven't heard about it, take a look at the photo below and you'll understand why.

Balos is about 56km away from Chania, not so close to the city center but you can easily reach it by land or sea (you can find all the details below). The Guardian in this 2019 article named Balos as one of the best beaches in Europe while Tripadvisor listed Balos as the 7th best beach in the world! So what's this all about?

I have seen many beaches in my life: in Sicily, Greece and elsewhere but I haven't seen anything more beautiful than Balos in Crete. The golden sand, the turquoise waters, and the mountain behind create unique exotic scenery.
It is strange, though, that some other people that have visited didn't have the same opinion. Why? Because there are two ways to get to Balos: by road or by boat.
 HOW TO GET TO BALOS BEACH FROM CHANIA

There are two ways to reach the famous beach. Read all the details below and find out which one is the best for you!
HOW TO GET TO BALOS BY CAR 
You can go to Balos by car but keep in mind that you have to drive on a very narrow, dangerous dirt road. Your vehicle can be easily damaged if you aren't very careful, and you can get a flat fire for nothing. If you rent a car, many companies affirm that your car insurance will not cover you if something happens while you are there. Our rental company told us that if the car breaks in this narrow street, roadside assistance will not be able to reach you there.
The worst thing is that you have to leave the car on the hill and walk down on foot. So once you arrive there, calculate that you will need an additional 20 minutes to reach the beach. The good news is that from the top you have a beautiful view and you can take an incredible photo of this exotic scenery. The bad news is that once you spend the day on the beach, you have to climb that hill to get back to your car.
It doesn't matter if you are fit or not: walking on that steep hill at 38° degrees can be very challenging. If you suffer from any health issues, I would strongly advise you to skip this option and take the ferry.
HOW

TO GET TO BALOS BY BOAT 
*** It is highly recommended to purchase the tickets online in advance from here ***
If you want to avoid this hassle, go for option B and take the ferry. The ferry for Balos Lagoon departs every day from Kissamos port and makes a stop at Gramvousa island. Gramvousa is a tiny inhabited island in north-western Crete that has the most transparent, bluest waters that I have ever seen.
The ferry leaves its passengers for a short period (one hour if I remember correctly), but it's more than enough to swim around and enjoy these clear waters.
There aren't any other people around. Only this ferry and private boats and yachts can access this heavenly place.

As you can see from the picture below, Gramvousa has a Venetian castle. If you want you can climb to the top of the castle but please don't do it with flip-flops! It can be very slippery, especially if you are in a hurry.
I chose to swim and relax instead of going up to the castle. Your time is limited; if you decide to visit the Venetian Castle, you will barely have any time to swim before the ferry leaves again for Balos Lagoon.

Tickets for Balos can be bought on the same day from Kissamos port, but I recommend against it. If you leave it until the last moment, you risk going there, only to find out that the tickets are sold out and you will miss the opportunity to visit this amazing beach. The smartest thing to do is plan and book the tickets in advance from here . They also offer free cancellation in case something unexpected happens and you need a refund.
The price for a day cruise to Balos is around €29, but trust me, it is worth it. You can also check out the options below for more information.


I completely understand the concerns some people have about Balos Beach being crowded, but let me assure you, it's all about timing and perspective. I personally visited Balos in the middle of July, around 5 p.m., and I was pleasantly surprised by the serene and uncrowded atmosphere. As you can see from the photos I captured, there was ample space to unwind and immerse yourself in the stunning surroundings without feeling overwhelmed by a sea of people.
Speaking of useful information, if you're wondering whether Balos Beach offers sunbeds and umbrellas, the answer is yes. However, do keep in mind that Balos is no stranger to the occasional breeze, which is a characteristic of southern Crete. While the presence of umbrellas is fantastic, setting them up on windy days might require a bit of patience and skill.
Balos Beach is anything but ordinary. It's a true wonder that guarantees an unforgettable adventure. The crystal-clear waters and one-of-a-kind scenery leave you in awe, an experience that's hard to find elsewhere. While Balos may not be your usual chill-out spot, it offers something even better – the opportunity to soak in nature's beauty and make memories that'll stick with you long after you've left Crete. Trust me, a visit to Balos is a must on your Crete to-do list.
Here's a map of the area: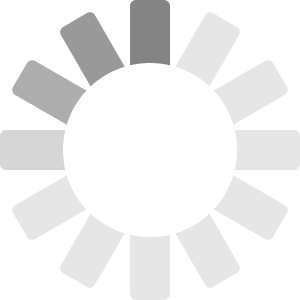 And speaking of Crete's stunning beaches, if you're eager to explore more of the mesmerizing coastal beauty that Chania has to offer, make sure to check out my comprehensive guide on Chania beaches for more information on the best things to do in Chania. Plus, you can also learn about the best things to do in Chania by visiting this link. You'll find a wealth of information on the best spots to relax, swim, and enjoy the sun-kissed shores of this incredible region. Your Chania beach adventure awaits!
Did you like it? Share it

Disclaimer: this post may contain affiliate links, which means if you click on a link and purchase something I will receive a small commission, without any extra cost for you.  By booking through one of these links, you help to keep this blog up and running! 
(Visited 6,241 times, 1 visits today)