This post was last updated on November 7th, 2023 at 12:02 pm
If you ask how many hills Rome has, you'll be told 7. Well, it's time to find out there's one more hill that offers one of the best views of the city! I'm talking about Belvedere del Gianicolo, also known as Gianicolo in Italian, which is located on the other side of the Tiber River. While it's not one of the famous Seven Hills of Rome, it's a hidden gem that deserves a visit.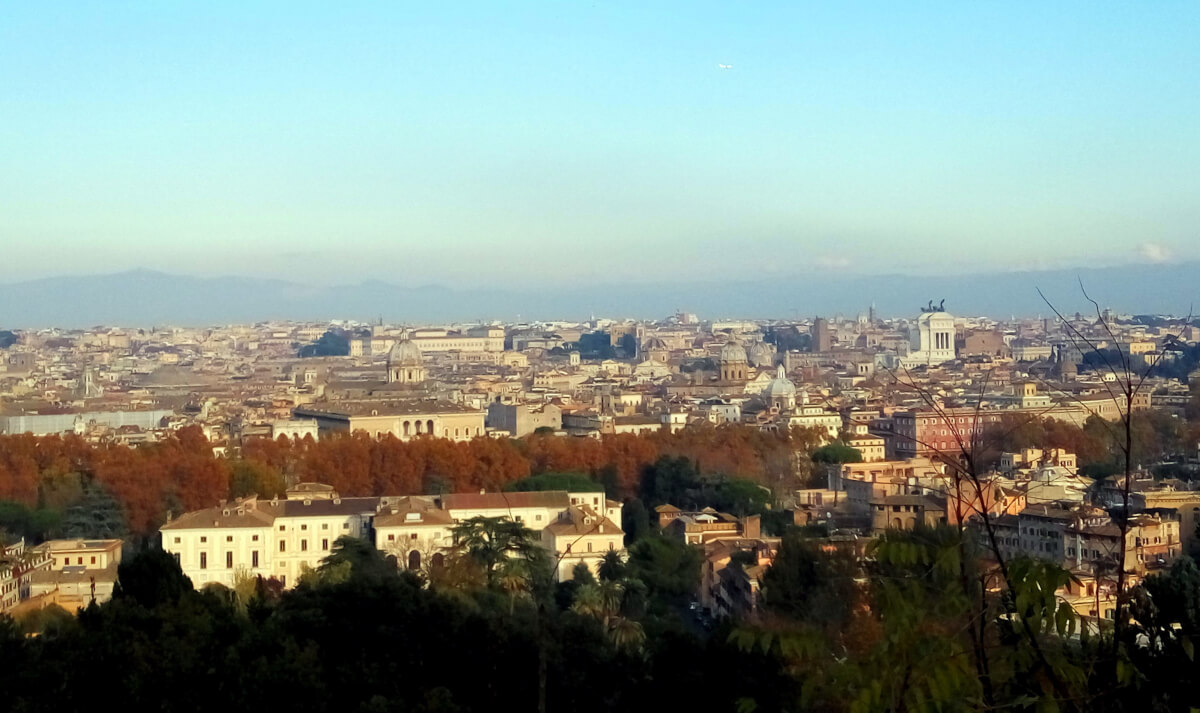 Discovering Belvedere del Gianicolo: Unveiling Rome's Hidden Gem
To reach Belvedere del Gianicolo, you might need to take a little stroll, and as is common in Rome, there's no metro service to this location. However, the journey to this unique spot is definitely worth it. It is situated in a lush green oasis, and once you arrive, you'll be rewarded with one of the most breathtaking panoramic views of the city.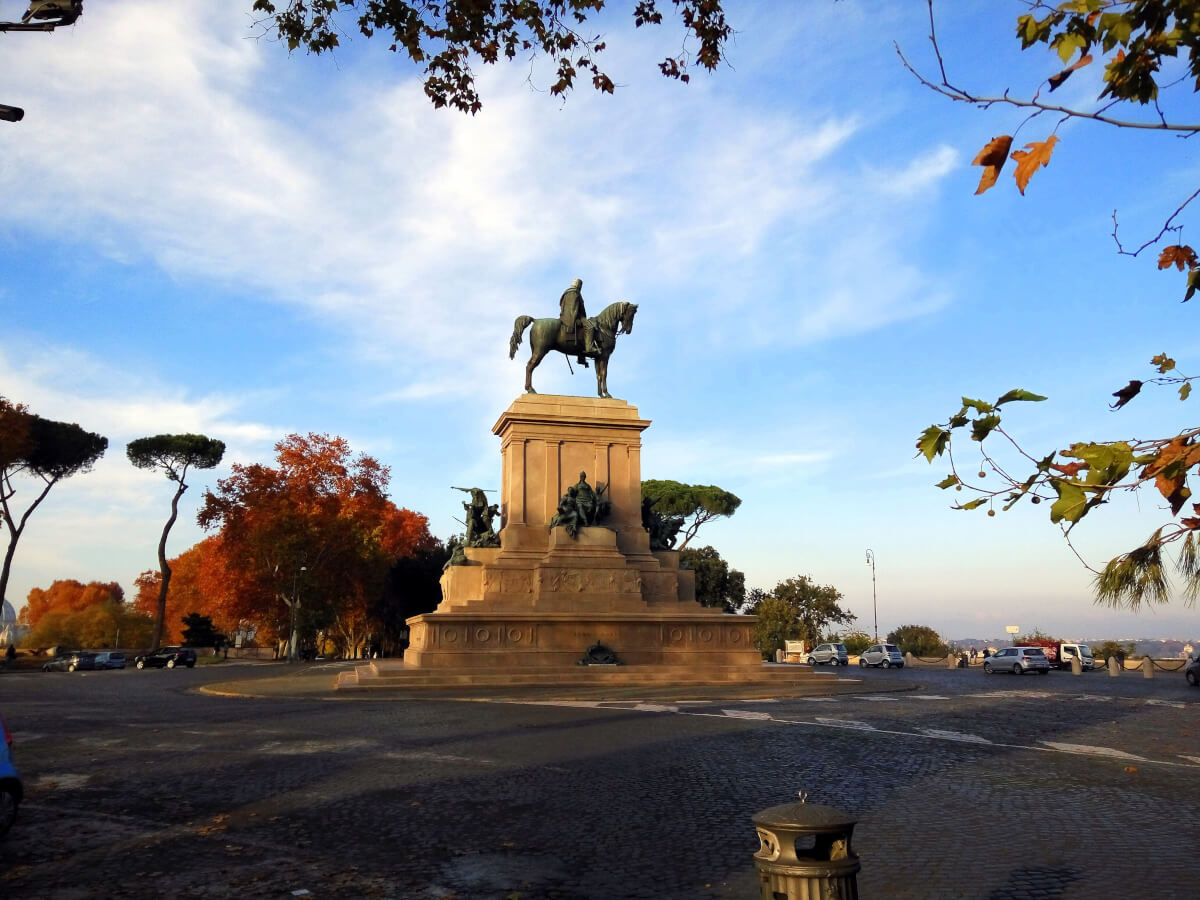 Unfortunately, my photos don't do justice to the beauty of this place, as they were taken with my phone and have lower resolution. But even with these simple snapshots, you can still appreciate the magnificent landscape and the delightful autumn colors that surround you. The Belvedere del Gianicolo offers an ideal vantage point for photographers and travelers seeking a postcard-worthy view of Rome.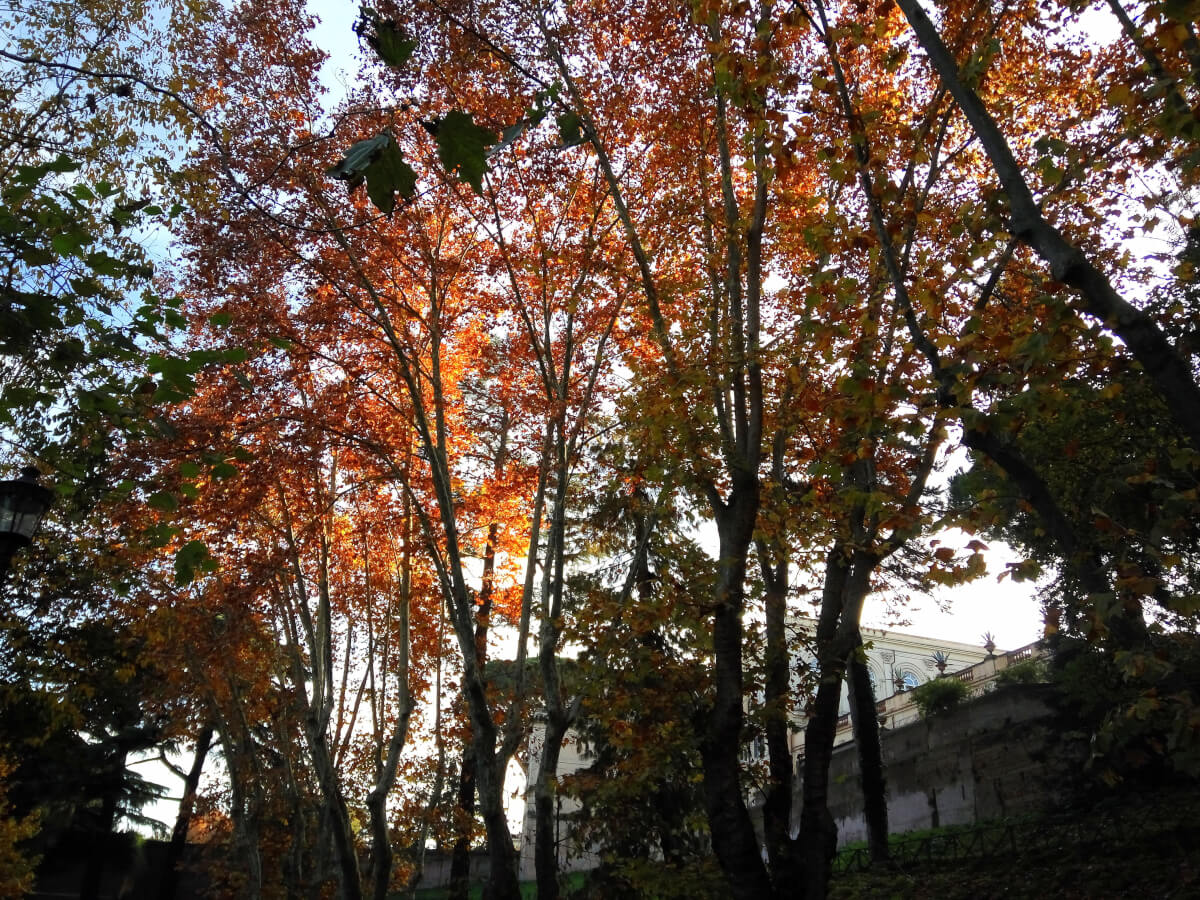 One remarkable aspect of this location is the cannon that fires a shot daily at exactly noon. It might seem unusual, but this tradition harks back to a time when the cannon served to signal the midday hour to the residents of Rome. It's an experience you won't want to miss. You can even watch a video of the daily noon shot on YouTube to get a taste of the excitement.
While at Belvedere del Gianicolo, you'll also find the Fontana dell'Acqua Paola, a magnificent water fountain. This fountain offers a stunning view of Rome that will leave you enchanted. It's a fantastic spot to relax and take in the beauty of the city while enjoying the soothing sound of flowing water. Make sure to have your camera ready; you'll want to capture this moment.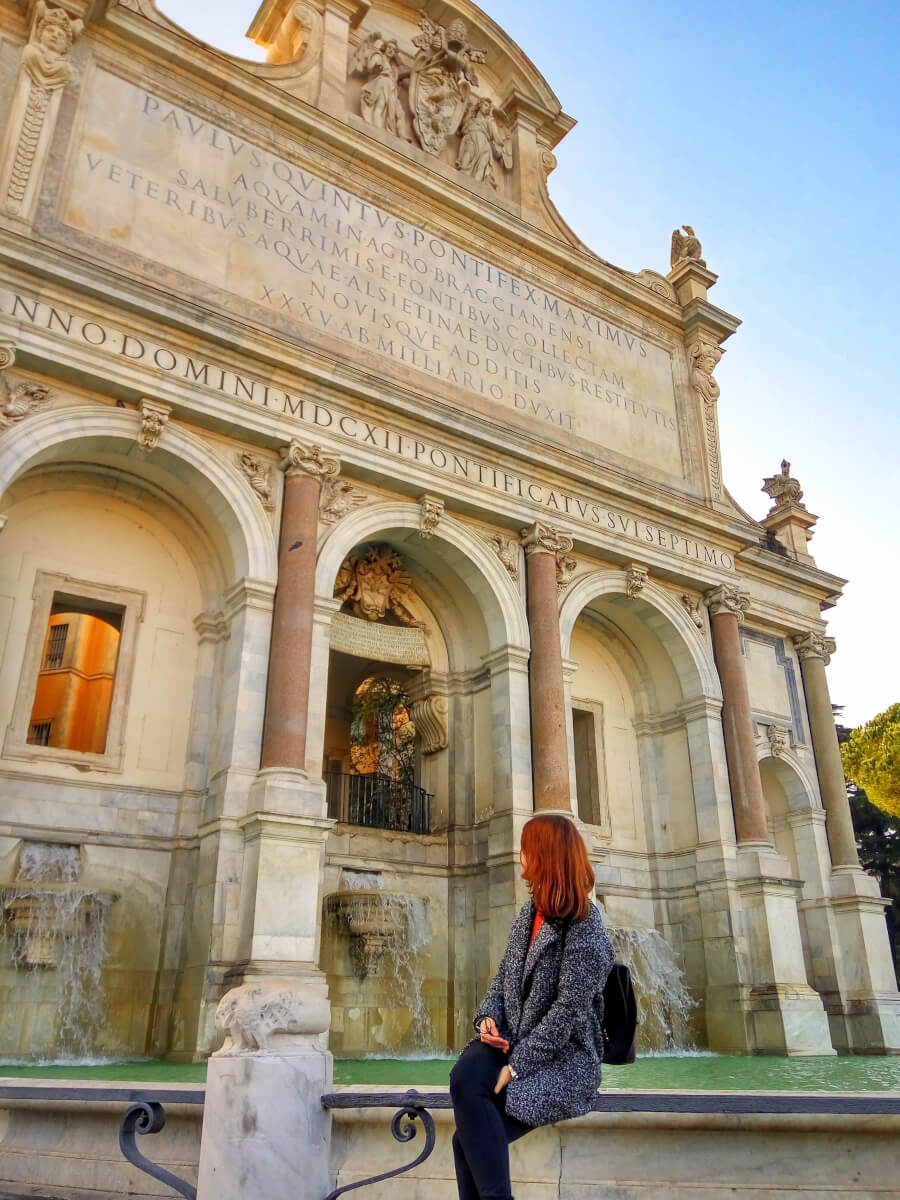 If you have some extra time, consider exploring the botanical garden within the park. It's a lovely and tranquil place, perfect for a leisurely walk or a quiet moment of reflection. You can admire various plant species and enjoy the peaceful atmosphere.
Belvedere del Gianicolo is a place where history, nature, and art intersect. The combination of the stunning views, historical significance, and beautiful surroundings makes it a must-visit spot for anyone coming to Rome.
The Unforgettable Views from Belvedere del Gianicolo: how to reach this Rome Must-See attraction
When it comes to getting to Belvedere del Gianicolo, it's simple. Just type "Belvedere del Gianicolo" into Google Maps, and it will provide you with directions to reach this hidden gem. As previously mentioned, since there's no metro service to this location, you have two main options: take a bus and walk, or embrace the journey by foot from the city center. Walking allows you to soak in the lovely sights and enjoy the well-maintained park along the way.
In summary, Belvedere del Gianicolo is a unique and less-known gem in the heart of Rome. It may not be one of the seven famous hills, but it certainly offers one of the most stunning panoramic views of the city. Visiting this location gives you a chance to escape the hustle and bustle of the city and immerse yourself in a peaceful, green oasis. Don't miss the noon cannon shot – it's a tradition that connects you to the history of Rome. Plus, you can enjoy the beauty of the Fontana dell'Acqua Paola and explore the tranquil botanical garden if you have extra time. It's a place where you can relax, appreciate nature, and capture some remarkable photos. So, include Belvedere del Gianicolo in your Rome itinerary and experience the magic of this hidden gem.
I hope you found this article helpful in discovering this wonderful spot in Rome! If you have any questions or need further information, please don't hesitate to ask. Happy travels!
Disclaimer:The article may contain affiliate links: if you purchase something through these external links, I will receive a small commission – at no additional cost to you – which helps with the expenses of maintaining this website.
(Visited 13 times, 1 visits today)