This post was last updated on November 7th, 2023 at 12:02 pm
One of my favorite squares in Rome is the unique Campo Dei Fiori.
During the day, the square becomes an "open market," and in the evening, it turns into a meeting point for food and drinks.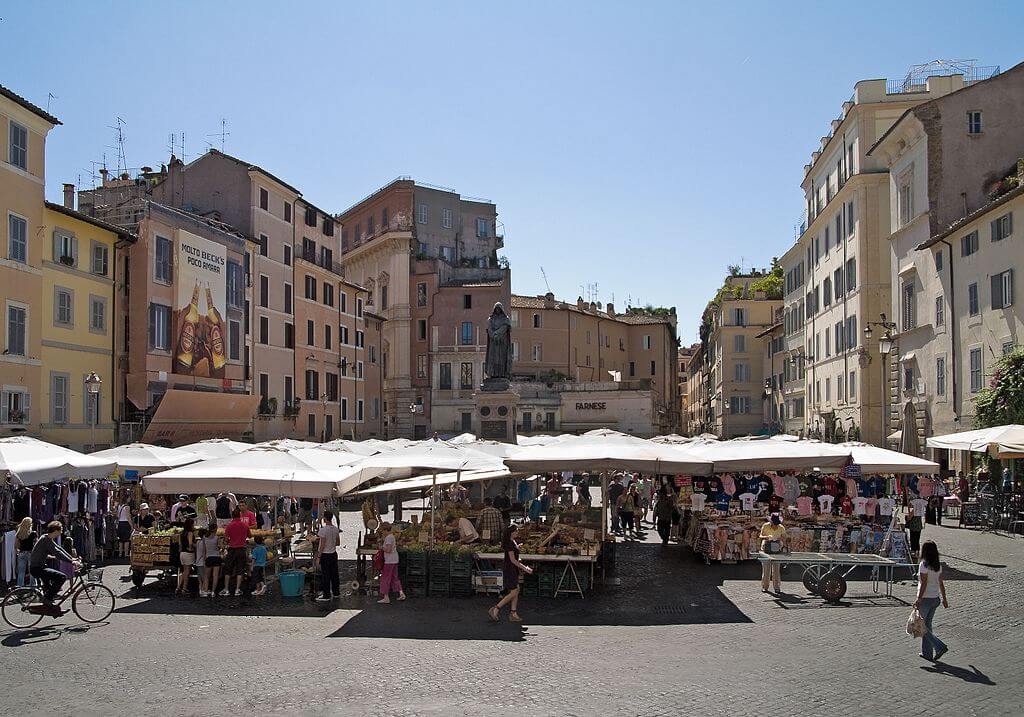 I would say that for us Greeks, open markets are not something unique, especially the local ones are part of our tradition! But for foreigners, I think it's something special to be able to buy fresh fruits and vegetables without necessarily having to go to the supermarket.
It is surrounded by many cafes and restaurants, but many choose to simply grab a beer and sit under the statue of Giordano Bruno.
CAMPO DEI FIORI, THE FLOWER FIELD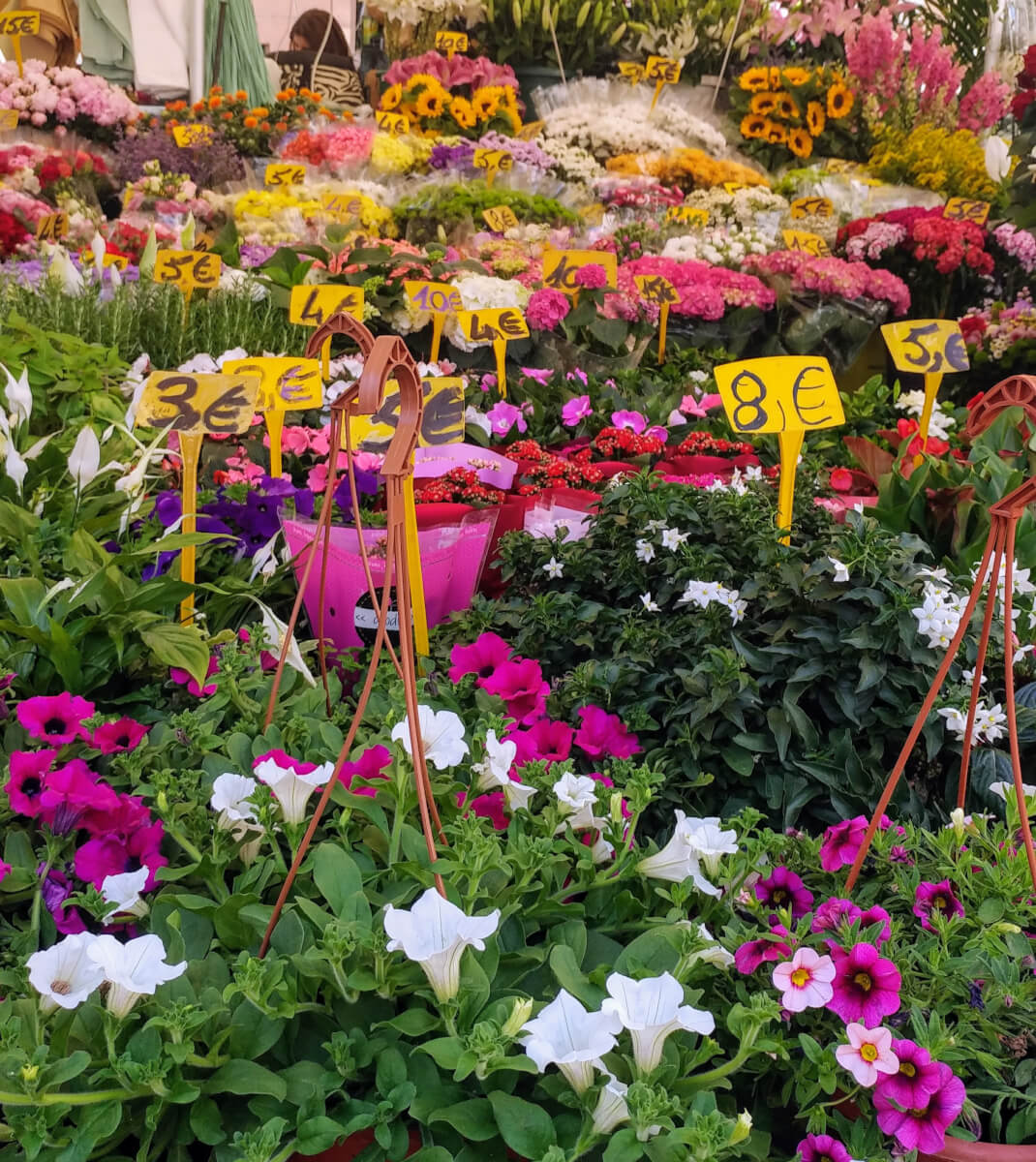 A little history about the famous square in Rome: it was inaugurated in 1456 in a place that, as the name suggests, used to be a meadow with flowers (Fiori in Italian means flowers). Famous buildings and many important personalities of the area were built around it. Many small shops were opened by artisans who sold their goods.
The square may look beautiful and colorful now, but the truth is that it has a rather… chilling past!
For many centuries, public executions and tortures took place in this square. Dozens of people lost their lives, including the philosopher Giordano Bruno (which is why his statue is in the middle of the square). Unfortunately, like many others, he was charged as a heretic by the church since he supported Copernicus' theory and argued, contrary to the church's beliefs, that the universe is infinite.
There are beautiful small alleys around that still bear the names of the artisans: via dei Baullari, Via dei Cappellari, or Via dei Giubbonari, where, personally, I like to buy shoes. You can read about the shopping I recommend in Rome here.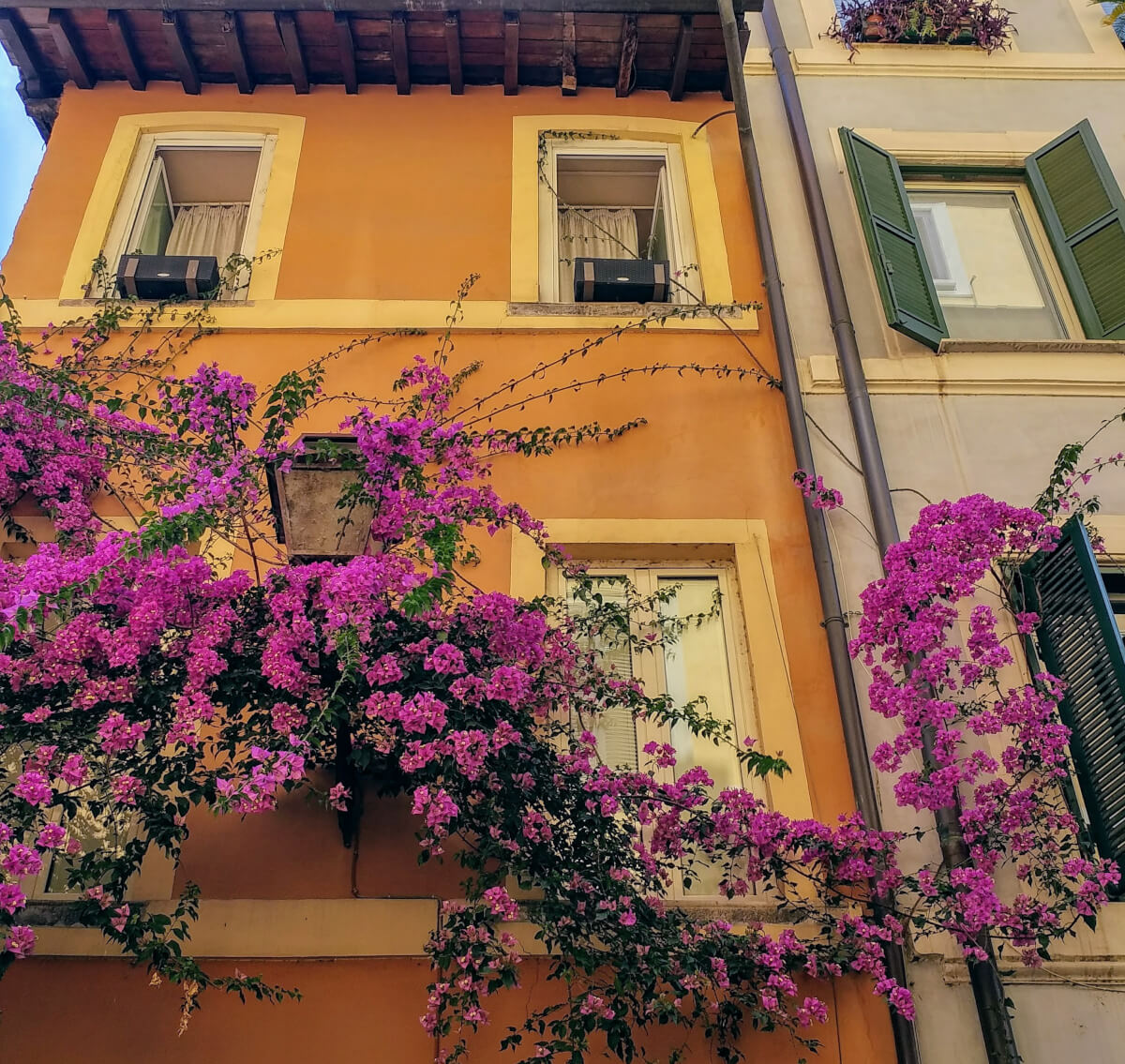 Flowers in Via dei CappellariYou can buy various souvenirs from the square, such as colorful macarons, unique liqueurs, and various Italian cheeses.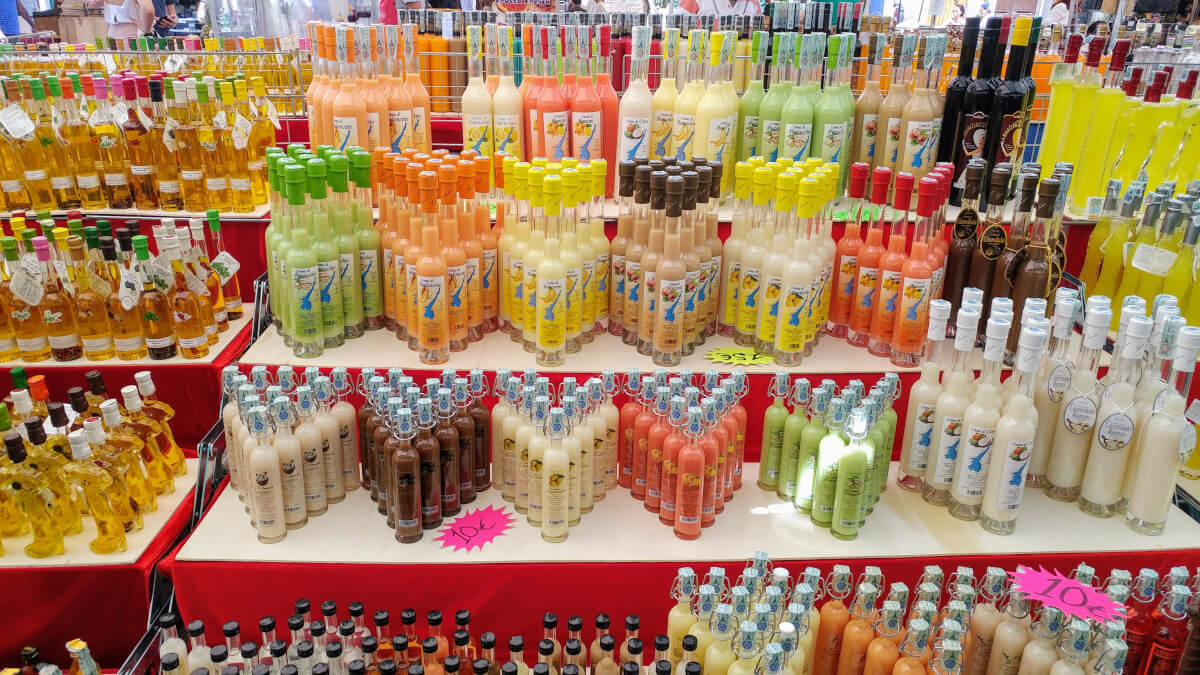 And as I said before… various fruits and vegetables.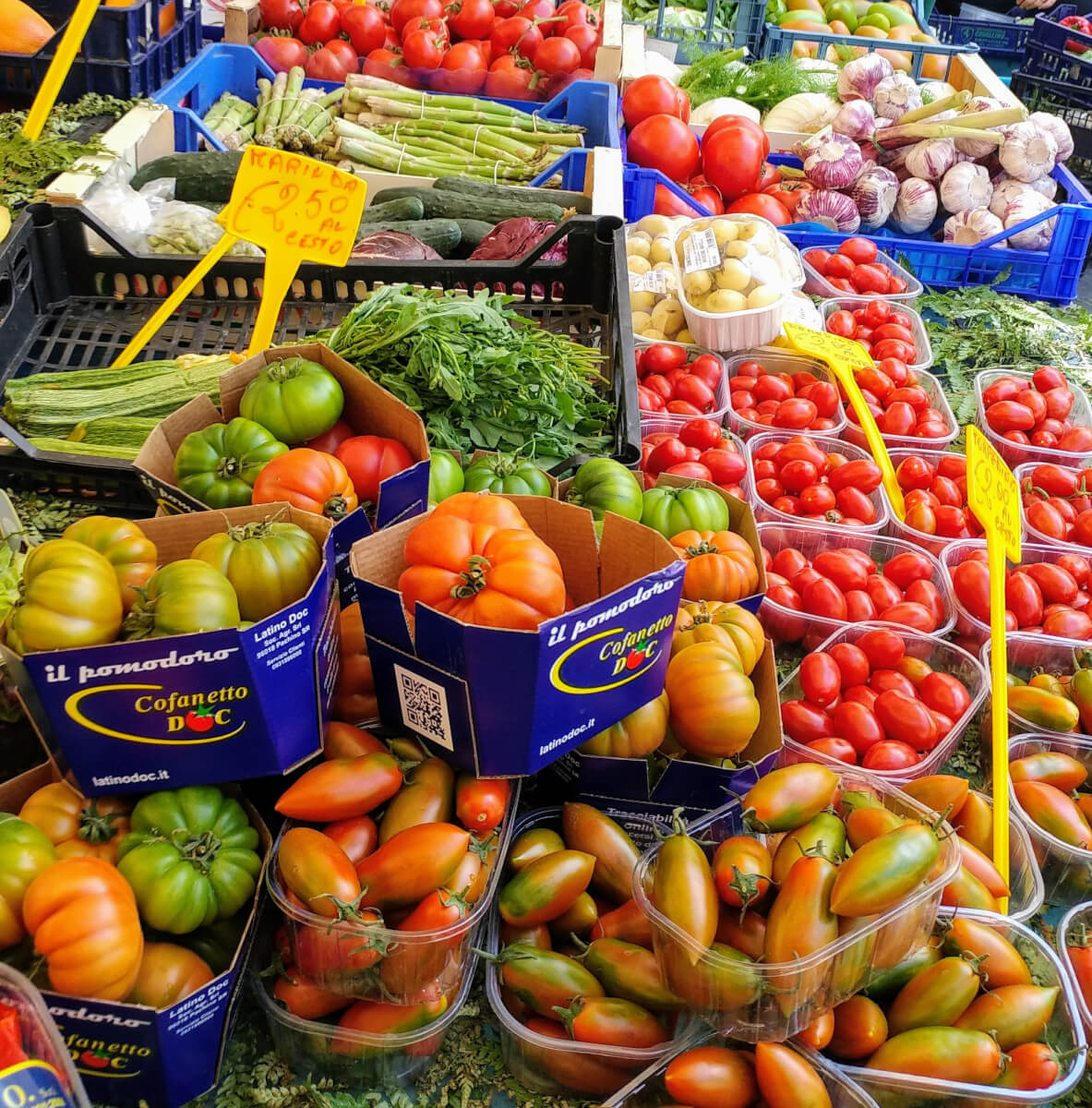 CAMPO DEI FIORI, FOOD
While the square is surrounded by countless restaurants, unfortunately, most of them are touristy, and the food is mediocre at best. If you want something budget-friendly and good, head to Via dei Cappellari.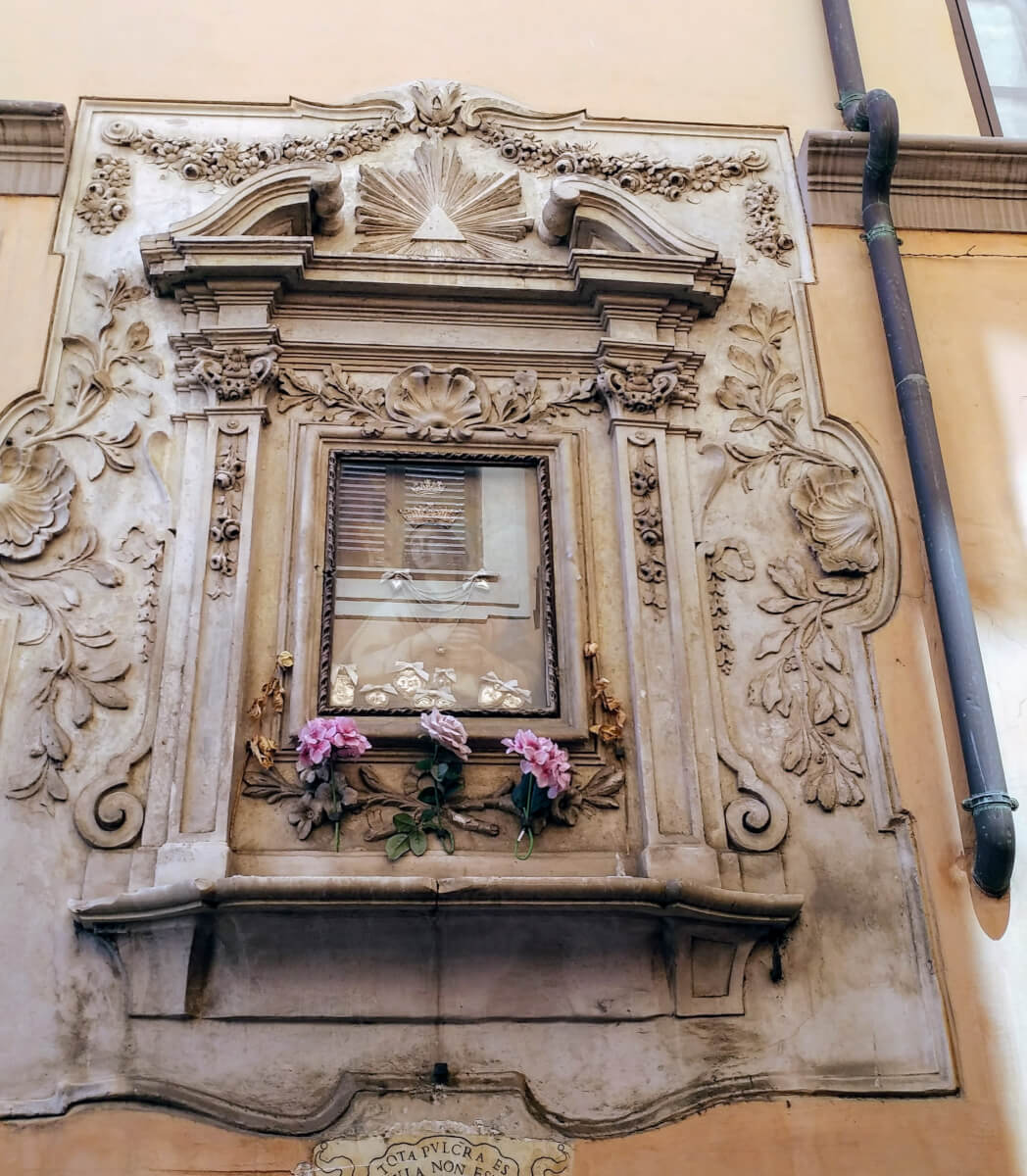 If you see the above, you're on the right track. Keep going, and at some point, you will see a small hidden shop that makes sandwiches.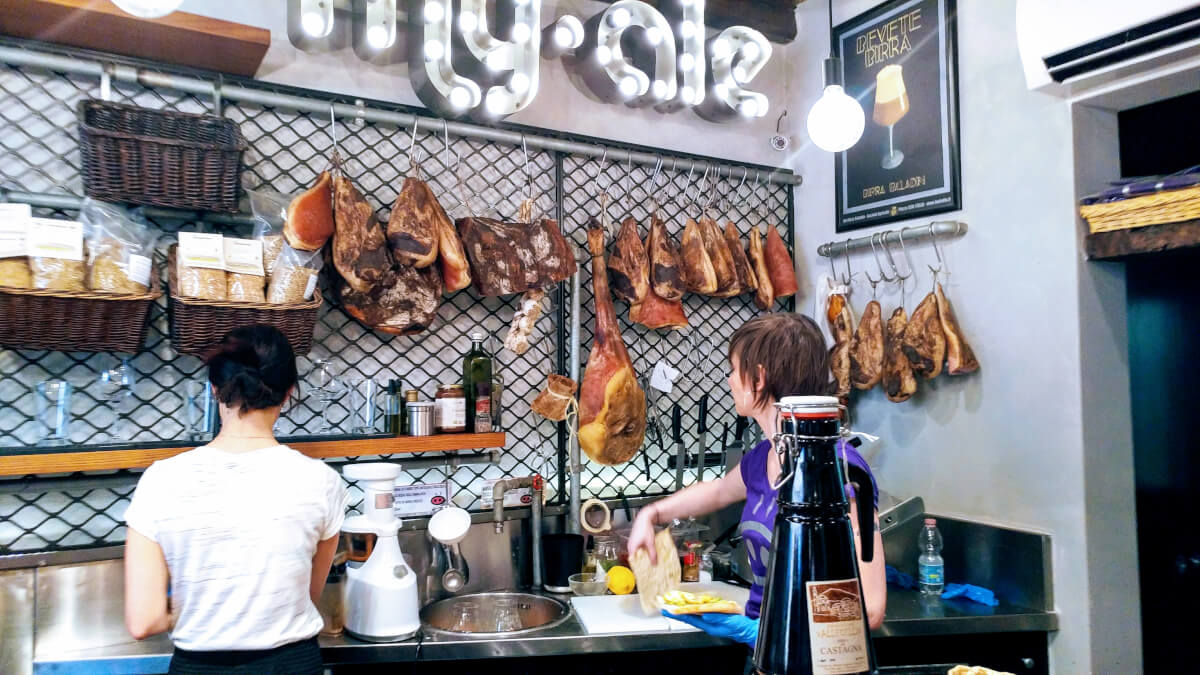 It's called "MyAle," and even though it's small with few seats, I always find a place to sit. The staff is friendly, the ingredients are fresh, and their prosciutto is divine.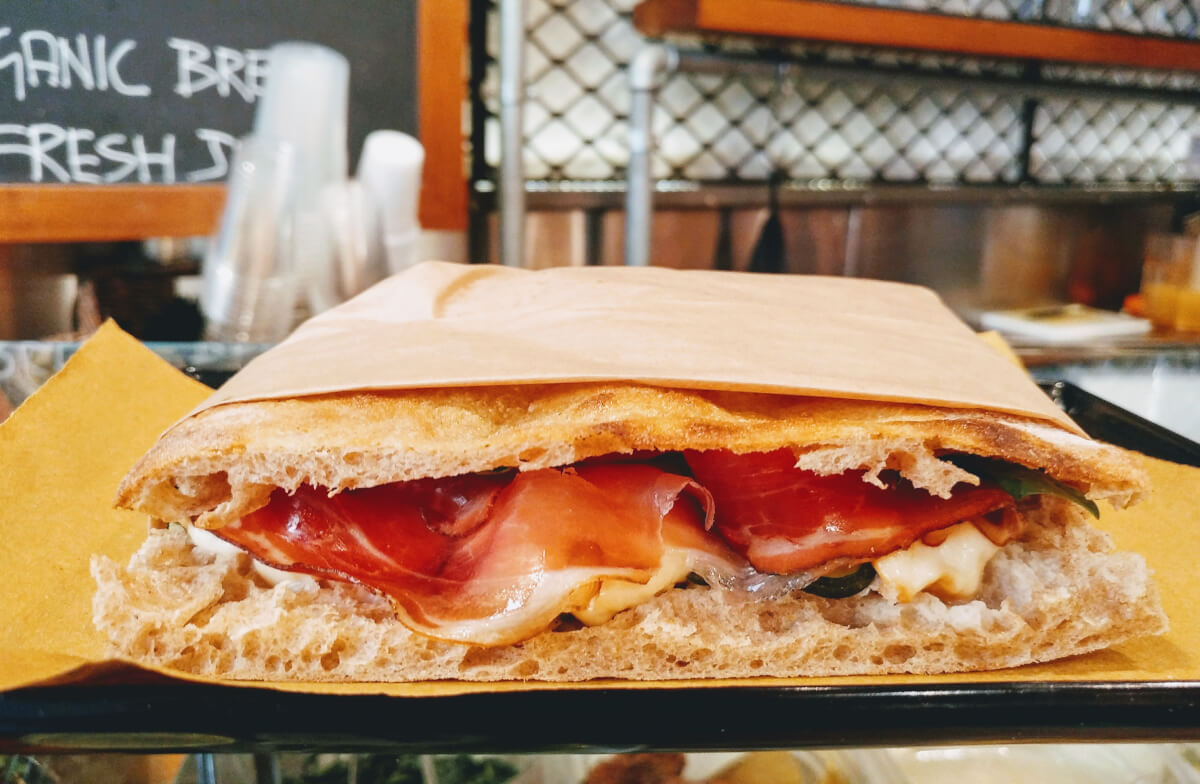 Disclaimer: The article may contain affiliate links: if you purchase something through these external links, I will receive a small commission – at no extra cost to you – which contributes to the maintenance of this website.
(Visited 17 times, 1 visits today)