This post was last updated on November 2nd, 2023 at 04:19 pm
I recently received an email from a girl who thanked me very much for the blog, telling me that it helped her a lot but she would like to know  – of course – where to go shopping in Rome. Rome is one of the top European shopping destinations, there are endless shops, and the best Italian brands. How can a woman come to Rome and not buy anything?
THE BEST SHOPPING STREETS IN ROME
Let me start by clarifying that I am not a fashion blogger, and my relationship with Italian fashion is not, um… very close! I may have lived in Rome for a while, but my style certainly hasn't evolved, and I don't dress like an Italian stylist!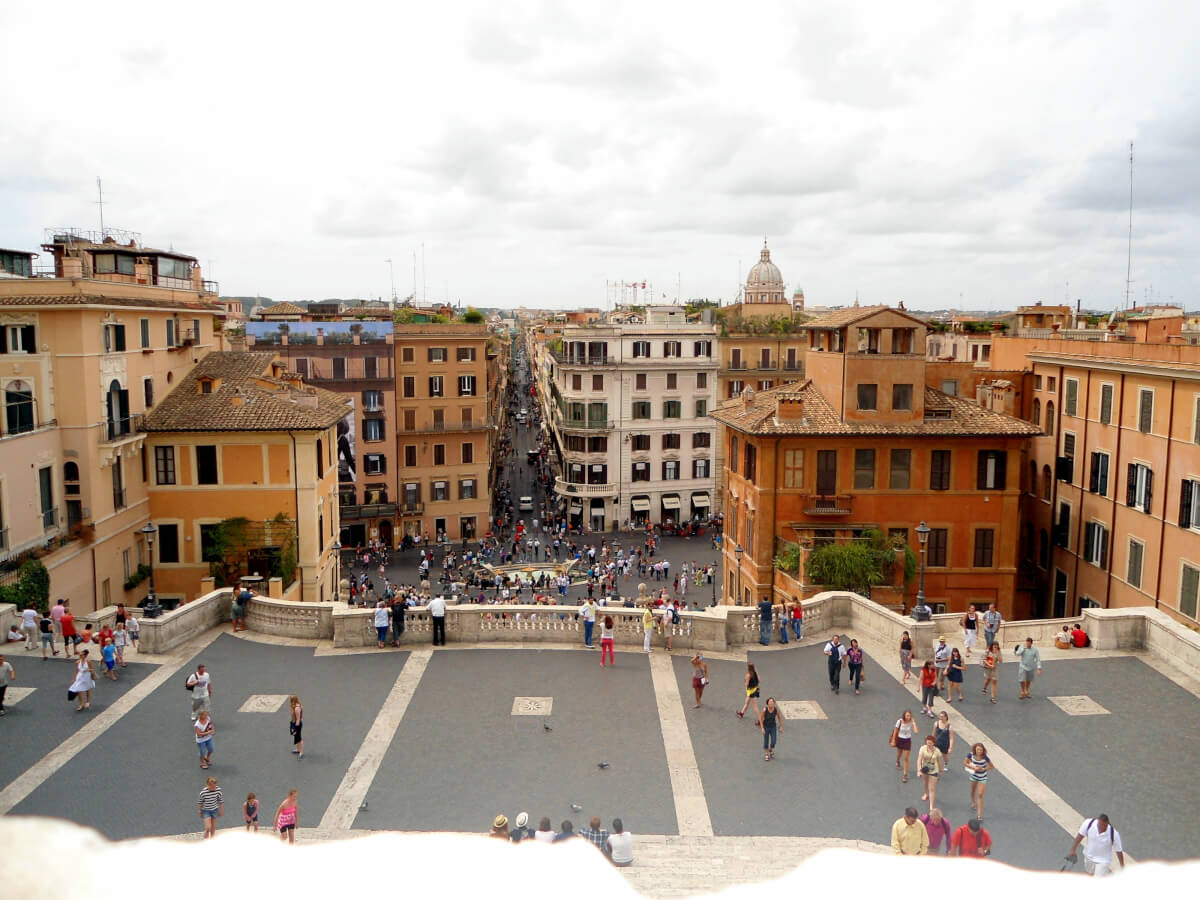 For anyone however with a budget, or has done their deed and saved up, I'd say take the metro to Piazza Di Spagna.
After seeing the beautiful scalinata, you can take
via dei Condotti:: where you will find Bulgari, Armani, Hermès, Cartier, Ferragamo
via Borgognona: with Fendi, Laura Biagiotti, Dolce & Gabbana
via Frattina: with Tiffany, Versace, etc
If your budget is lower, or you are looking for less expensive clothes in Rome, go to Via Del Corso.
SHOPPING AT VIA DEL CORSO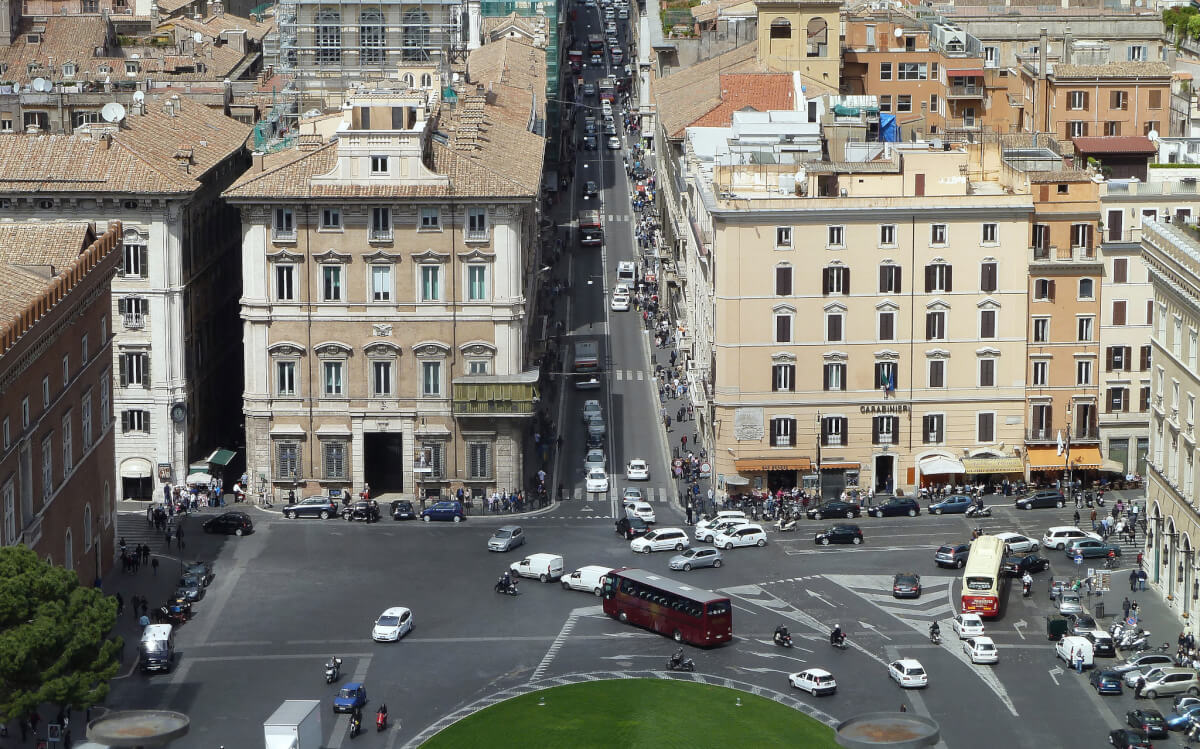 Πηγή Flickr.com
This main street connects Piazza di Venezia with Piazza Del Popolo, and is full of shops. I would say this is the main shopping street of Rome, like Hermou in Athens.
In addition to the classic shops like Zara, H&M, Calzedonia, etc., you will also find other chain stores that do not exist in Greece, but also many small shops that sell Italian clothes.
Pay attention to the prices: it's a very touristy street, so don't, for example, go into a shop with an "authentic Italian shoes" sign and blindly buy a very expensive shoe just because the shop says so! Always check the quality and if it says "made in china" on the bottom!
ITALIAN COSMETICS?
For cosmetics I recommend KIKO: don't come to Rome and not enter a KIKO store! They are all Made in Italy and are of excellent quality. Think mascaras costing 5 €  and nail polishes 2€ !
SHOES IN ROME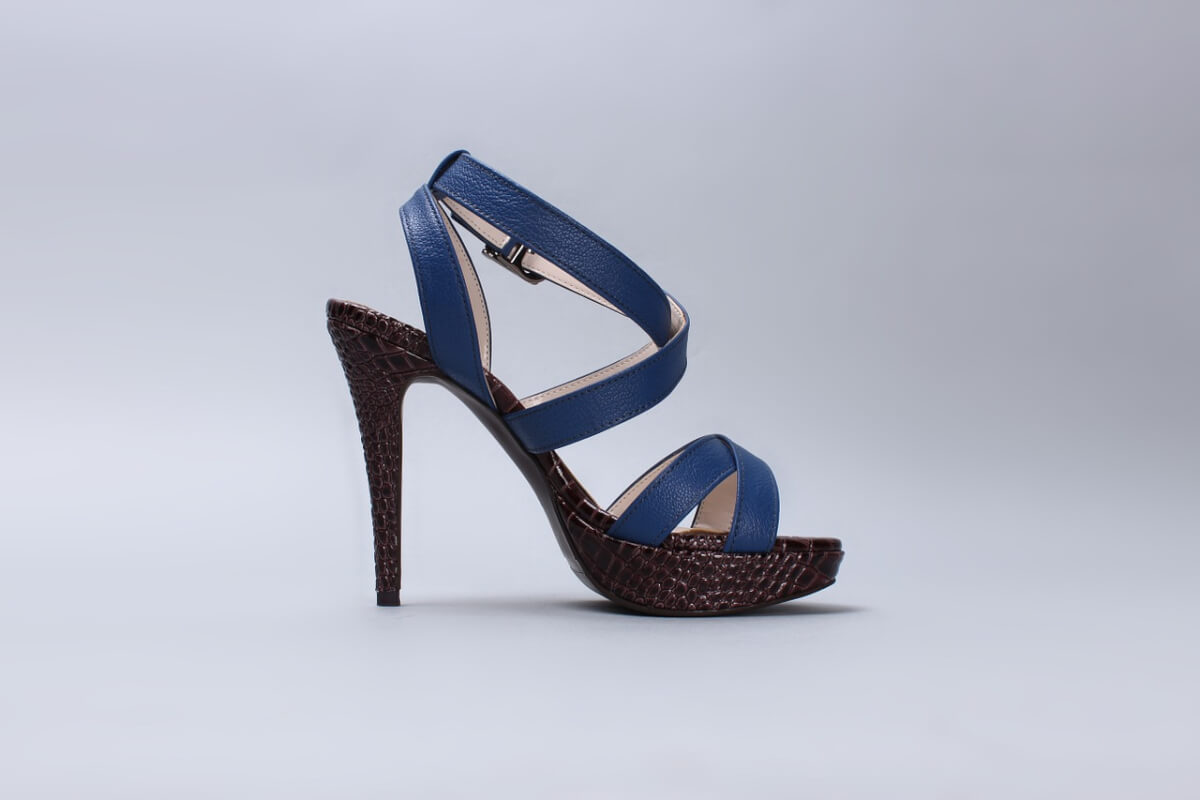 You can certainly find shops with good shoes in many streets and of course, it all depends on the wallet capacity and the taste of each one of us. When I want to buy shoes, I go to two places:
The Vatican City: Coming out of the metro, you will see many shoe shops in the nearby streets, Ottaviano and Cola di Rienzo. Most are of good Italian quality and reasonably priced.
Campo di Fiori: From the beautiful Campo di Fiori square, you can go down this road, where there are about10-20 shops selling shoes. I think the prices are a bit more expensive than the Vatican area but they often have offers.
Other areas with beautiful shops in Rome:
Monti (Cavour metro stop): vintage, more alternative clothes, and more eccentric.
San Giovanni (metro stop San Giovanni): various chains and the department store "Coin"
Another department store, classic for Italians, is La Rinascente in Piazza Fiume. I would say it looks like Attica in Athens! It has some of the best Italian brands, many branded cosmetics, and colognes.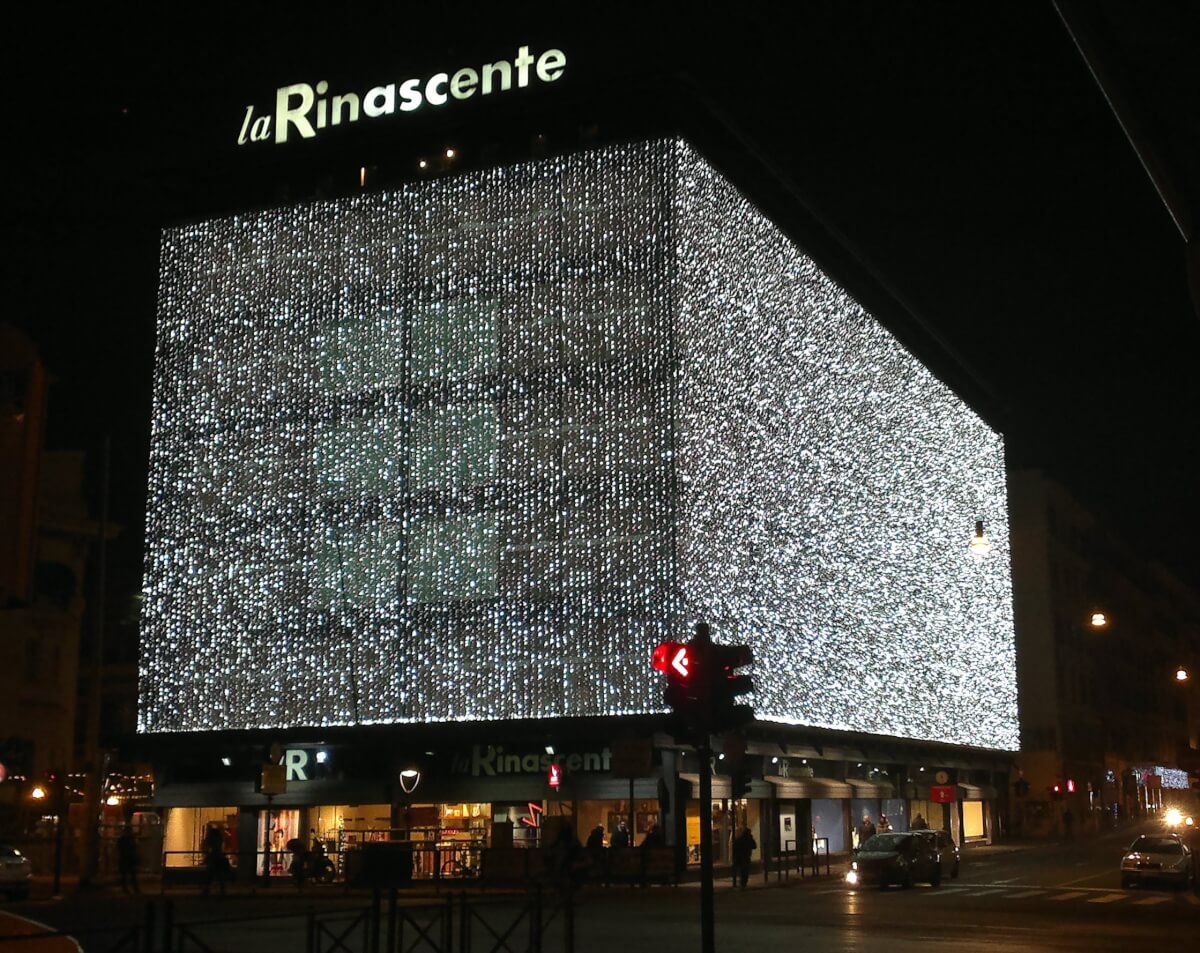 Apart from these, of course, there are many shops with second-hand clothes, vintage etc., a market with second-hand clothes called Porta Portese, takes place every Sunday. Finally, there are some shopping centers too.
SHOPPING CENTRES IN ROME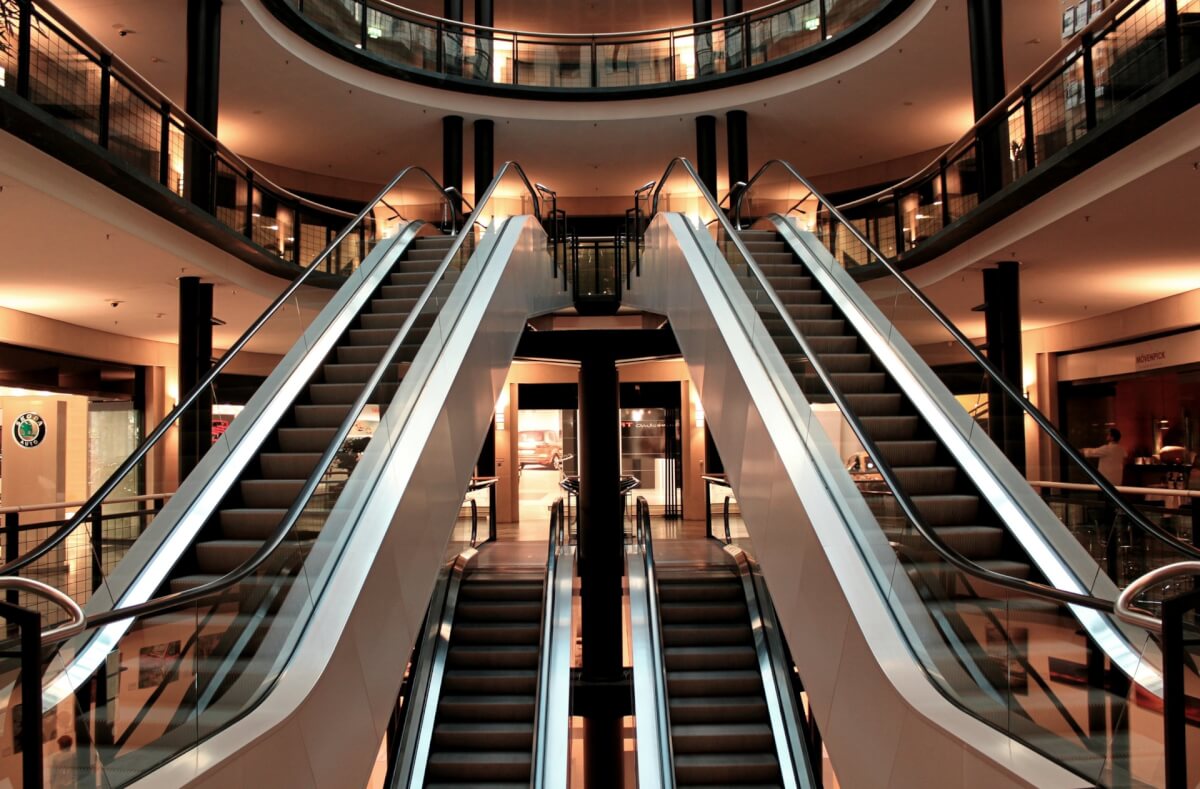 Where are the big shopping centres in Rome?
How many times have I met female tourists asking me? The answer is: FAR!
Italians have their malls a long way from the centre of Rome, and if you want to take my advice, don't go. Taking the buses is a real hassle, you'll lose half the day and suffer. If you have rented a car it might be a little better, but again, I recommend staying in the centre and enjoying the city.
I will give you the same advice for the big discount outlets, where they sell designer clothes at low prices. These are even further, outside of Rome, and you'll have to spend the whole day to go back and forth. I visited one and was really not satisfied: I couldn't find anything to buy and I'm not difficult when it comes to clothes. The low priced models were old, definitely 2-3 seasons ago and last season's were not particularly cheap. But since all of this depends on taste, here are some addresses
Centro commerciale Porta di Roma (my favorite, it also has a cinema!)
Centro Commerciale di Roma Est
Centro commerciale Parco Leonardo: airport of Fiumicino
Outlet: Castel romano (there is also a bus for this)
Disclaimer: This article may contain affiliate links: if you purchase anything from these external links I will receive a small commission – at no extra cost to you – which contributes to the maintenance costs of this website
(Visited 2,782 times, 1 visits today)