This post was last updated on November 7th, 2023 at 12:02 pm
Day trips from Rome: why not?
Why You Might Want to Rethink Taking Day Trips from Rome?
If you're considering day trips from Rome, there are some crucial questions you need to ask yourself first:
Is it your first time coming to the Eternal City?
Will you be staying for only 3 or 4 days?
Do you have no plans to rent a car?
Are you traveling on a budget?
If you answered YES to two or more questions, then it's better to… drop the idea of a day trip. Here's why:
Because Rome is huge. Even if you stay for a month, you'll barely scratch the surface. I generally think that no one can ever say 'I've seen it all' about Rome. If you come for a few days, in my opinion, it's better to enjoy the city, tour its amazing museums, parks, have an aperitif, and eat in some of the most romantic places like Monti. Of course, there are amazing places outside of Rome, but if you don't have a car or motorcycle, you'll have to 'struggle' with trains and intercity buses. I say 'struggle' because Italy is not… Germany, and trains often have delays, and a trip that you might have calculated to take half a day may end up taking a whole day and you return exhausted.
In summary, day trips from Rome can be rewarding, but they require careful planning and consideration. If you're short on time or resources, you might be better off soaking in all that Rome itself has to offer
Day trips from Rome: why yes? 
Because you're planning to stay in Rome for an extended period. It's not your first time visiting the Eternal City, and you've got both transportation and a budget sorted.
#1. Best Day trip from Rome: Florence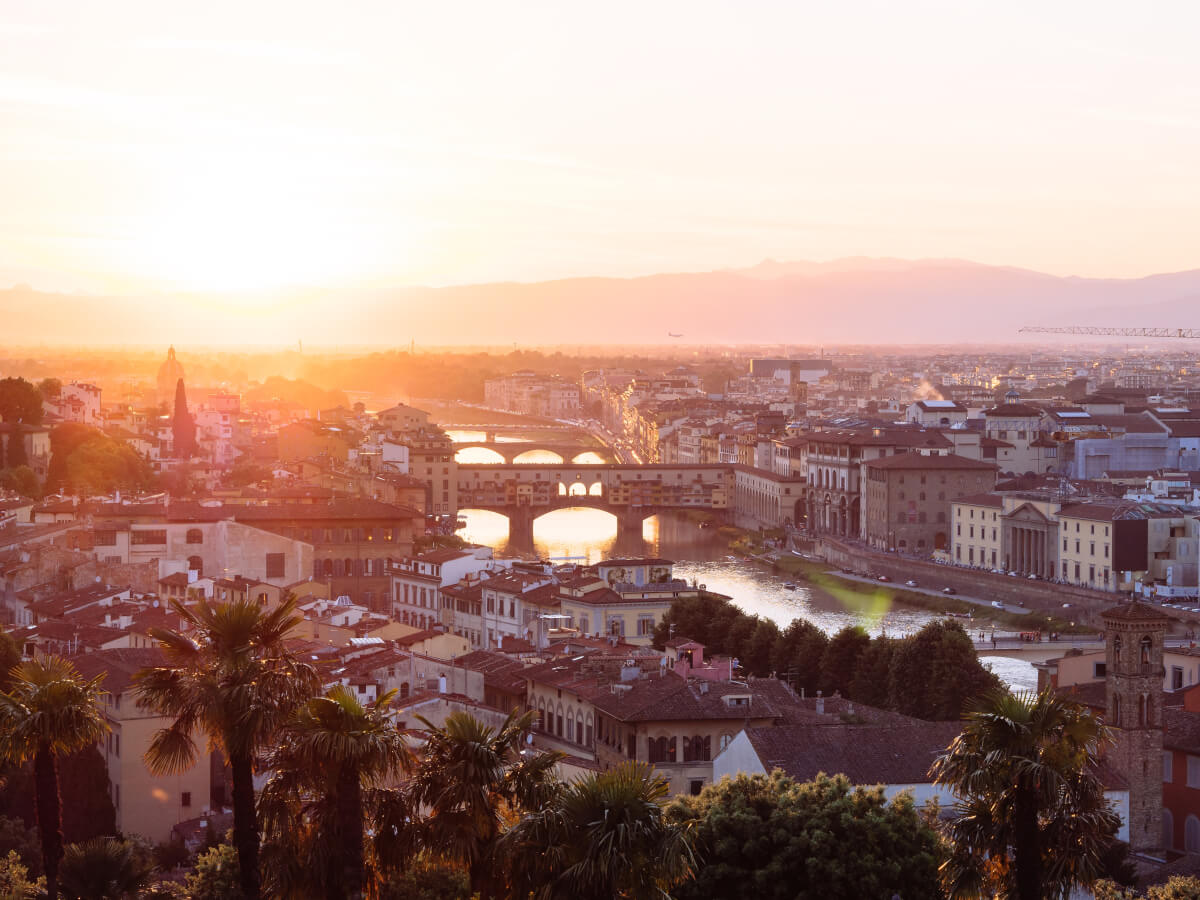 Florence is a popular choice for day trips from Rome, and for good reason. Although I personally believe it deserves a visit for more days, precisely because one should admire it, experience it, and even explore its free and budget-friendly attractions. If you're on a budget, don't miss the Duomo and the Cathedral Square, which are absolutely free to visit. The Ponte Vecchio is another must-see that costs nothing but offers romantic views. For art lovers, Piazza della Signoria is like an open-air museum, also free of charge.
Rome to Florence by car is about 3 hours, so it's not a trip I recommend by car. With the fast trains of Trenitalia and Italo, the journey can be super express in 1 hour and 15 minutes. Tickets, of course, you book in advance from the official sites of Trenitalia and italotreno.it. If you book at the last minute, be prepared to pay up to 200 euros for the trip. If you decide to go to Florence, don't forget to see the Interactive Museum of Leonardo Da Vinci and of course the Uffizi.
#2. Best Day Trip from Rome: Naples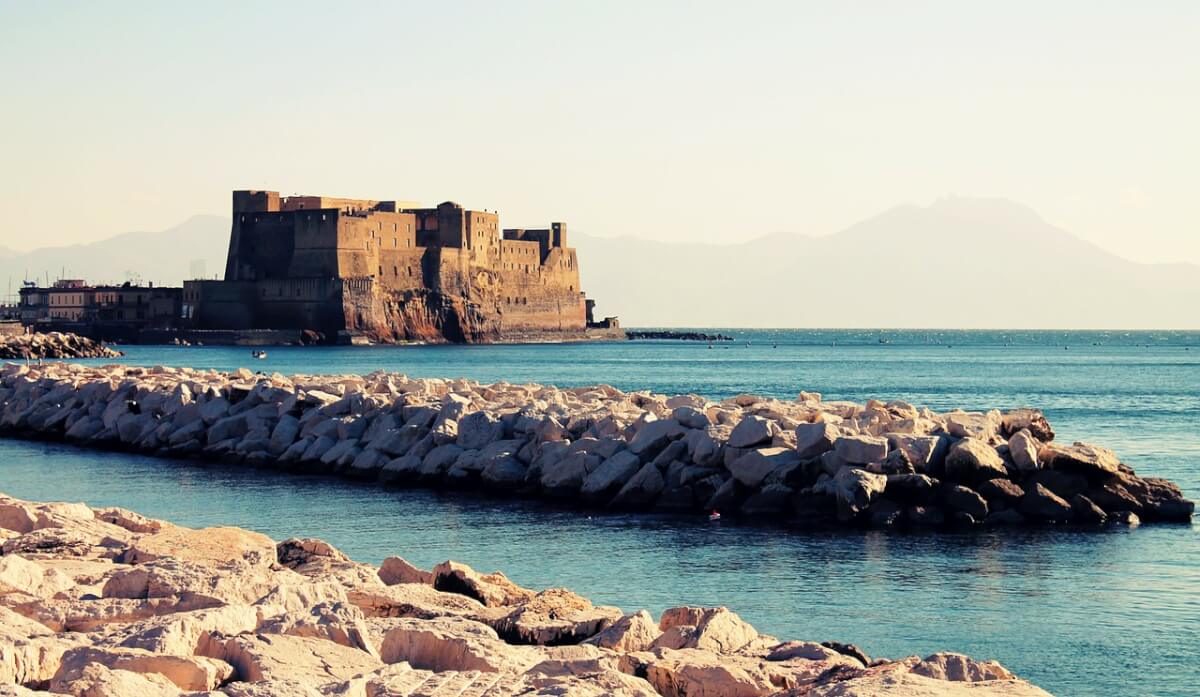 Another idea is Naples. While Rome to Naples by car can take 2 and a half hours, with fast trains you can be in the center of Naples in just 1 hour. Although it is a large city and you can't tour it all in one day, you can still get a taste of its vibrant culture and historic sites. Don't miss the chance to try authentic Neapolitan pizza, which is a culinary experience in itself. The city is also famous for its beautiful coastline and bustling markets. If you're an art lover, Naples offers a rich array of museums and galleries to explore. Tickets, of course, should be booked in advance.
These are the classics. I reiterate that I do not advise anyone to visit a large city like Naples or Florence in just 1 day; it's better to stay a little longer to truly experience what the city has to offer, but ultimately, the choice is yours.
#3. Best day trip from Rome:  Tivoli (Villa Adriana and Villa d'Este)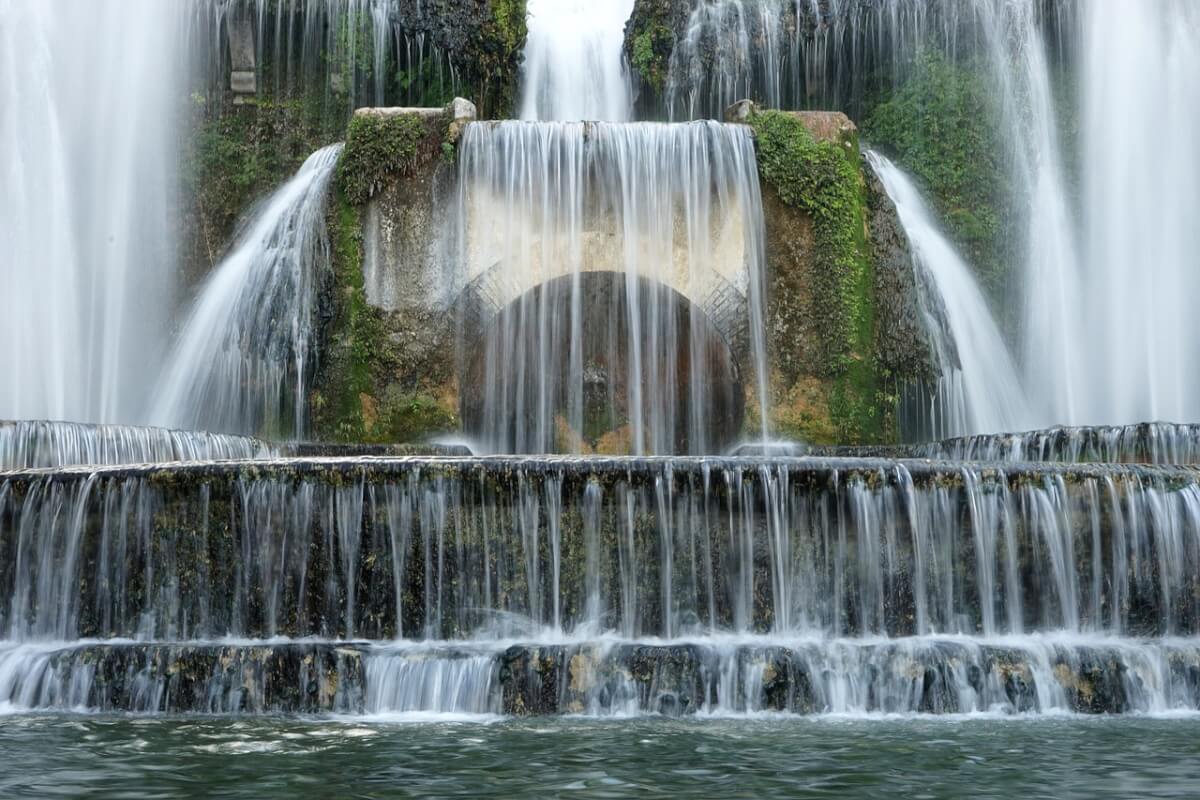 The best day trip from Rome that I highly recommend is a visit to the picturesque area of Tivoli. Located just a 45-minute drive from downtown Rome, Tivoli is home to two stunning parks: Hadrian's Villa and Villa D'Este. If you're an early riser, you can explore both in a single day. For those who prefer public transportation, trains and buses are available from the Monti Tiburtini metro station.
However, based on my own experience, I'd advise against taking the bus—I got caught in a traffic jam and wished I had opted for the train instead! For U.S. travelers, it's worth noting that Tivoli offers a unique blend of history and natural beauty that's hard to find elsewhere. The gardens at Villa D'Este are especially Instagram-worthy, so don't forget your camera. Lastly, if you're a fan of Italian cuisine, Tivoli has some charming local restaurants where you can enjoy an authentic Italian meal.
#3. Best day trip from Rome: Civita di Bagnoreggio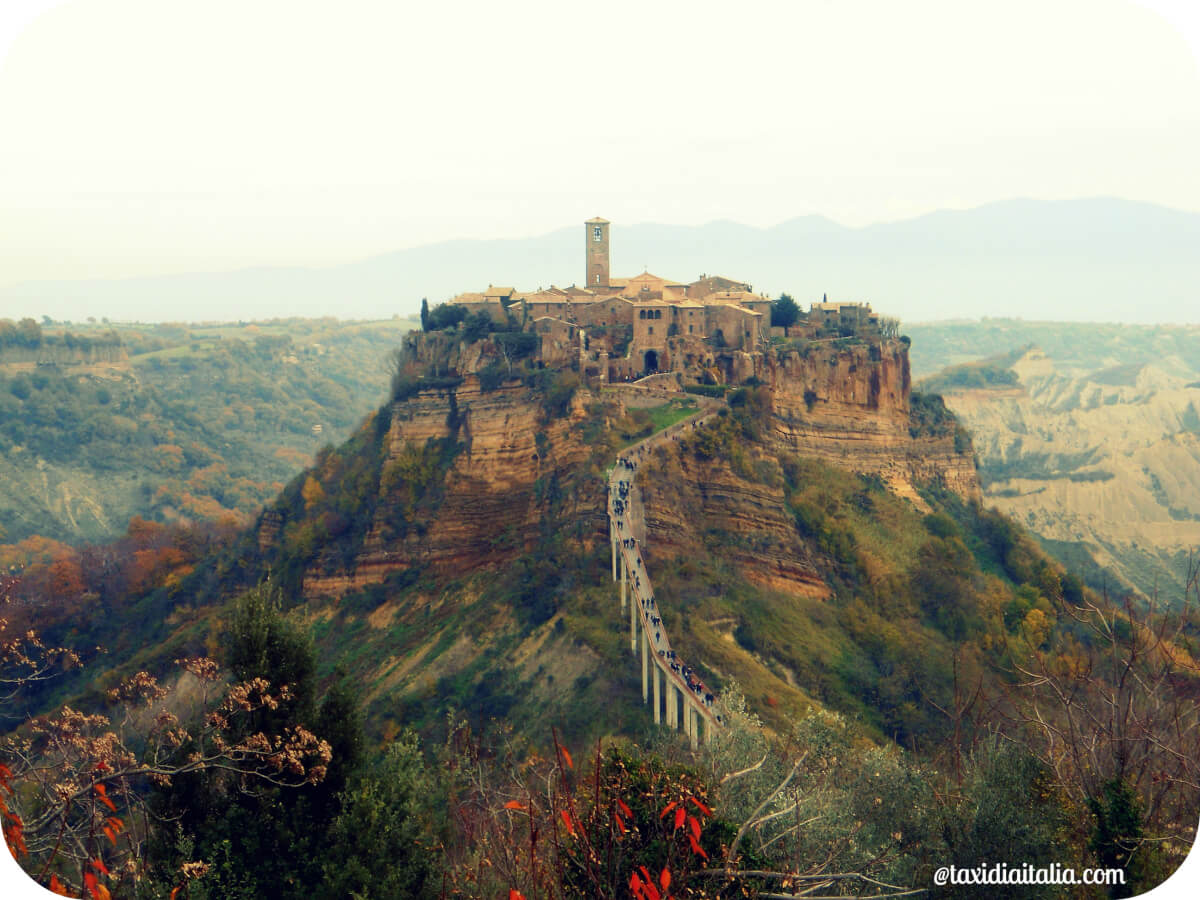 One of the hidden gems of the Lazio region, Civita di Bagnoreggio is a must-visit for anyone looking to escape the hustle and bustle of Rome. Unfortunately, this picturesque town is best accessed by car, making it a bit of a challenge for those relying on public transportation.
Known as 'The Dying City' due to its eroding hillside, this ancient village offers breathtaking views and a step back in time. Wander through its narrow cobblestone streets, visit the quaint shops, and don't forget to try the local cuisine.
#4. Best day trip from Rome: Castelli Romani
Castelli Romani is a group of small towns and villages located in the hills just outside of Rome. This area is famous for its scenic beauty, historic sites, and, most importantly, its culinary delights. If you have a car, it's an easy and rewarding day trip from Rome.
One of the must-visit towns is Arriccia, renowned for its porchetta sandwiches—a local specialty made of seasoned pork. The area is also known for its wine and traditional Italian restaurants, offering a gastronomic experience you won't forget. While Arriccia is famous for food, other towns like Frascati and Grottaferrata are known for their historic sites and natural beauty. I haven't had the chance to visit these towns yet, but they are on my list! So, if you're looking to escape the hustle and bustle of Rome for a day and indulge in some authentic Italian cuisine, Castelli Romani is a top choice.
#5. Best Day Trip from Rome: A Day at Magicland, Rome's Largest Amusement Park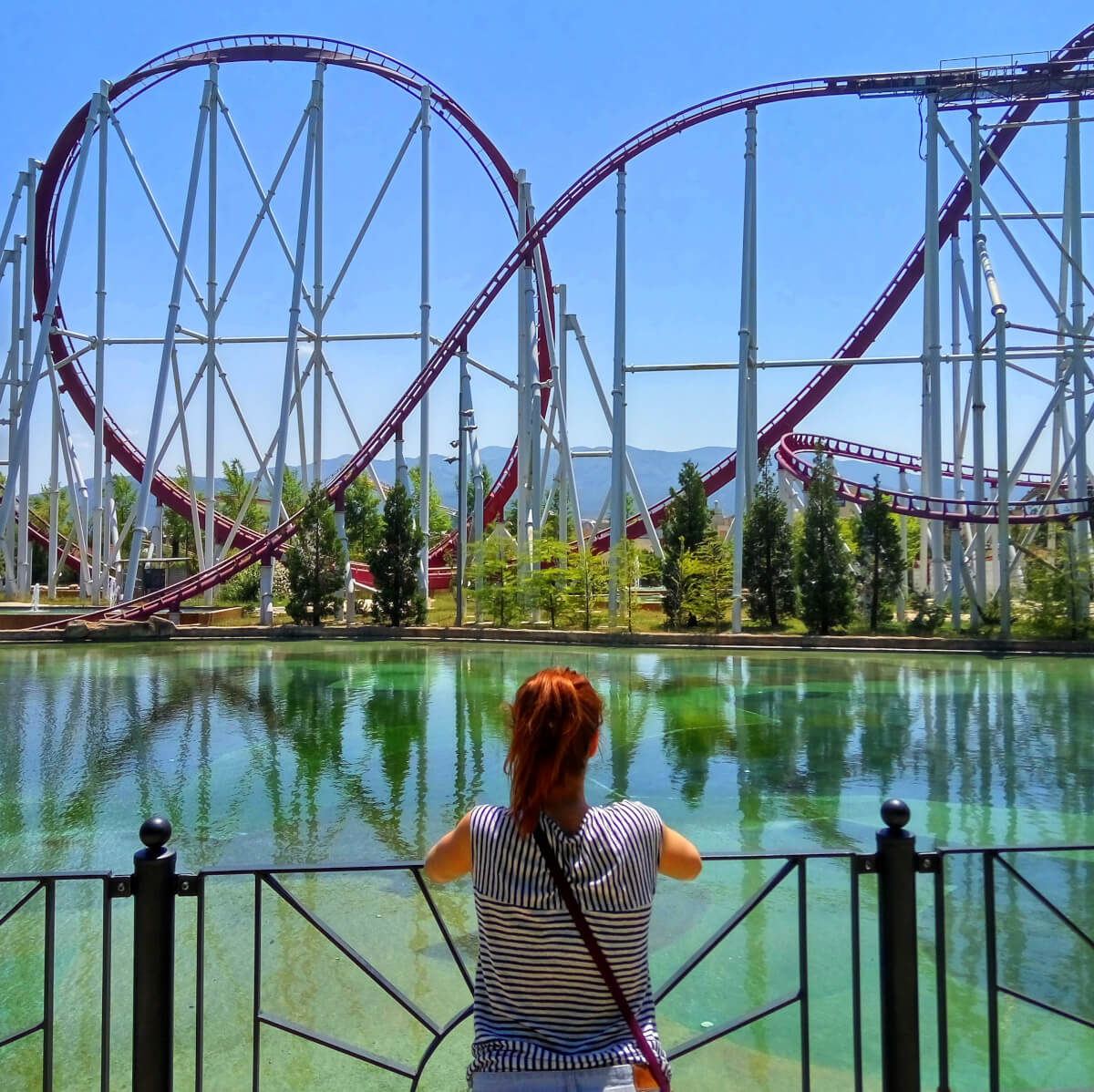 If you're visiting Rome during the summer months and have a few extra days to spare, especially if you're traveling with kids—or if you're just a kid at heart—then a day trip to Magicaland is a must-do! Located just outside of Rome, Magicaland is the city's largest amusement park, offering a wide range of attractions for all ages. I visited the park back to celebrate my birthday, and it was an unforgettable experience! From thrilling roller coasters to entertaining live shows, there's something for everyone.
Plus, the park has various dining options, so you can refuel between rides. It's a fantastic way to take a break from the historical sites and enjoy some modern-day fun.
Feel free to adjust the content as you see fit!
#6. Rush to the beaches… or maybe not?
If you're considering day trips from Rome to the beach, Ostia might pop up on your radar. It's super close, just a 30-minute train ride from Rome. But let me tell you, it's not the best choice if you're dreaming of crystal-clear waters and a chill vibe.
Why? Well, Ostia gets super crowded, especially on weekends. The water? Not the cleanest. But hey, it's not all bad. Ostia has some cool stuff too. You can check out the ancient ruins of Ostia Antica, which is pretty awesome for a half-day trip. And don't forget the seafront restaurants; you can grab some tasty local food there.
So, to sum it up, Ostia is quick and easy to get to, but if you're looking for that perfect beach day, maybe think about going a bit further. There are other beaches with cleaner water and less crowds
#7.  Bicycles in the Appia Antica

If you're lucky enough to have good weather during your Roman holiday, taking a bike ride through the Appia Antica is one of the most enriching day trips from Rome you can experience. This ancient road is one of the earliest and most important Roman roads, and it's a green oasis in the middle of the city.
Why Appia Antica is Special
The Appia Antica is not just a road; it's a journey through history. As you pedal along, you'll pass ancient ruins, historic landmarks, and even catacombs where early Christians were buried. The area is a protected regional park, so it's well-maintained and perfect for a leisurely bike ride.
What You Can Expect
Expect to see a lot of greenery, ancient cobblestones, and historical monuments. The road is lined with tall pine trees, providing some much-needed shade on hot days. There are also plenty of spots to stop and enjoy a picnic. You'll find cafes and small shops where you can buy refreshments or rent a bike if you didn't bring your own.
Tips for this day trip from Rome
While the Appia Antica is a fantastic place for a bike ride, it's essential to be prepared. The ancient cobblestones can be a bit challenging to navigate, so make sure you're comfortable on a bike and consider wearing protective gear. Also, it's advisable to start early to avoid the afternoon crowds.
#8. Best day trip from Rome for fresh Italian pasta with seafood in Anzio
Anzio is a hidden treasure that serves as an ideal destination for day trips from Rome, regardless of the season. Located just 51 km from Rome, you can easily hop on a train at Termini station and be there in no time. The tickets won't break the bank either, costing less than 5€. What makes Anzio special? Well, it's not just the blue flag beaches with their crystal-clear waters and golden sands. It's also a local favorite, so you won't be swamped by tourists.
But Anzio offers more than just a beach experience. It's a charming small port where you can watch local fishermen bring in the day's catch. Trust me, you'll want to try this fresh fish at one of the seafront restaurants. If history is your thing, Anzio was a significant battleground during World War II, and there's an American Cemetery worth visiting.
One word of advice: if you're planning to go, take the train. Driving can be a hassle due to traffic jams and parking issues. Want to know more? Check out my full article about Anzio for all the details.
Disclaimer: The above article contains personal advice and ideas. For accurate travel information, please consult either your travel agent or official government websites and organizations. The article may contain affiliate links: if you purchase anything from these external links, I will receive a small commission – at no additional cost to you – which contributes to the maintenance costs of this website."
(Visited 16 times, 1 visits today)